Make the most of your holiday weekend in Sheridan with this 4-day Thanksgiving itinerary!
THURSDAY
Get a jump-start on your morning and "earn" those Thanksgiving dinner calories by participating in the 39th Annual Turkey Trot. This 2.8 mile, family friendly race, is held at Kendrick Park with proceeds benefiting a local cause. For more information, please visit the Community Calendar. The annual Tongue River 5K Turkey Run/Walk, held in Dayton, is another race opportunity for Thanksgiving morning. For more information on the Dayton race, please call the Community Center at (307) 655-9419.
Visitors to Sheridan can enjoy a traditional Thanksgiving Dinner; a number of our fantastic restaurants are offering special holiday menus (reservations are strongly recommended for most establishments)
Open Range at the Historic Sheridan Inn (307) 675-1152
Holiday Inn (307) 672-1894
Perkins (307) 674-9336
Main Street Corner Café (307) 763-4818
Country Kitchen (307) 672-8144
Tunnel Inn, Story (307) 683-3495
Branding Iron Café, Dayton (307) 655-2334
Bear Lodge Resort, Burgess Junction (307) 752-2444
FRIDAY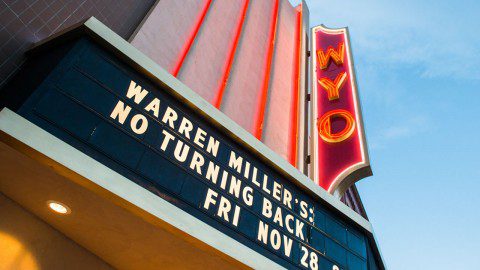 The Christmas Stroll is a beloved Sheridan tradition, now in its 22nd year. Starting at 4pm Main Street comes alive with festive holiday cheer, lights, decorations, store specials, trolley rides, hay wagons, musicians, food and warm drinks.
After an evening of strolling, join Black Tooth Brewing Company in celebrating their 7th Anniversary with live music by Jalan Crossland and Kalyn Beasley, dancing, food trucks on site and free samples of their 2017 barrel aged English strong ale "1314". For more information, visit Black Tooth's Facebook Page.
Kick back and finish the day watching Warren Miller's "Line of Descent", an adrenaline packed ski and snowboarding film at the WYO Theater, starting at 8:15pm. For tickets, visit the WYO Theater box office, call (307)672-9084 or book online.
SATURDAY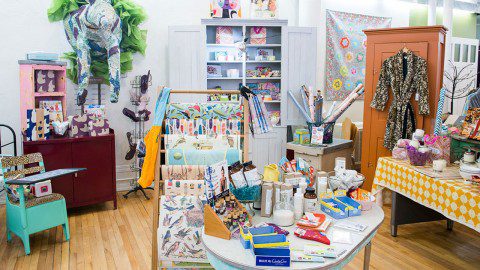 Spend the morning shopping local. The Saturday after Thanksgiving is Small Business Saturday; make a dent in your holiday shopping list while supporting local Sheridan businesses.
If the weather cooperates, stretch your legs with a walk on Soldier Ridge Trail. Enjoy the countryside and spectacular mountain vistas on this non-motorized 4-mile trail, located conveniently on the edge of town. The trailhead is located where pavement turns to gravel at the end of W 5th Street. If staying inside and keeping cozy is more your thing, catch a flick at Centennial Theaters. For complete movie listing visit the Centennial Theater website.
Enjoy happy hour at a local watering hole; Sheridan is quickly gaining a reputation as a craft destination, and is home to the Black Tooth Brewery, Luminous Brewhouse, and the world famous Mint Bar.
End your day at the Carriage House Theater with an evening performance of Nightfall with Edgar Allen Poe, by the Sheridan Civic Theater Guild. Tickets can be purchased at the WYO Theater Box Office, online or at the theater 1 hour pre-show.
 SUNDAY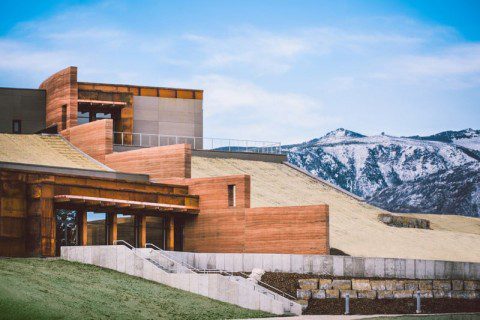 Wrap up the weekend with Sunday brunch in Historic Downtown Sheridan. Frackelton's offers a special Sunday brunch menu, while PO News and Cowboy Café are staples of the local breakfast scene, each offering mammoth breakfast burritos, omelets with all your favorite fixings and the best biscuits and gravy in the Mountain West.
Take a short drive to Big Horn for The Brinton 101, a holiday invitational exhibit featuring nearly 300 works of art in varying media by 101 artists from across the country. The Brinton is open 9:30am – 5pm, Wednesday to Sunday.
Return to town for fun and games at the Paint Post or Escapade. Enjoy the festive holiday fun of painting a barnwood snowman at the Paint Post. Register online here. Or test your wits and race the clock at Escapade, the live-action game that brings your team together to find clues, solve puzzles, investigate mysteries and escape before time runs out. Book your game here.
Share your Thanksgiving Weekend with us! Find us on Instagram @visitsheridan #SheridanWY #ThatsWY