Winter in Wyoming is one of the most magical times of the year. The snow on the hills sparkles during the sunny days, turning Sheridan into a winter wonderland. The Bighorn Mountains are overflowing with opportunities for outdoor recreation and the city is bustling with bundled up families enjoying all that Sheridan has to offer. Of the many exciting activities to enjoy this winter, here are 10 things you won't want to miss on your winter getaway in Sheridan, Wyoming.
1. Ski at Antelope Butte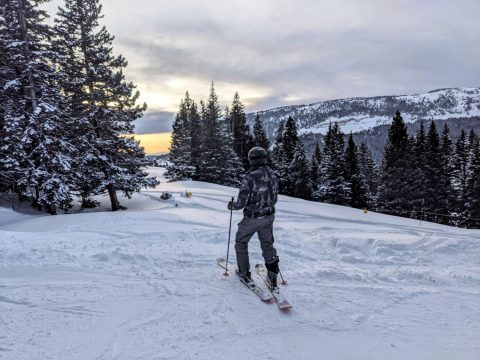 Shred some pow at recently reopened Antelope Butte Mountain Recreation Area on skis or a snowboard – we won't judge. Antelope Butte has been a huge part of what makes Sheridan so special since the 1960's but when it closed in 2004, there was a gap in the versatility of the Bighorn Mountains. When the Antelope Butte Foundation formed in 2011, we could see the light at the end of the tunnel! Antelope Butte has almost 30 downhill ski trails and over 8 miles of nordic trails just waiting to be explored! Nothing beats Bighorn Mountain powder or the views that come with it.
---
2. Spend the night in a rustic cabin
An opportunity to escape from reality, a stay in a rustic cabin in the heart of the Bighorn National Forest is good for the soul. The rustic cabins at Arrowhead Lodge and Bear Lodge are just enough to give you a nostalgic look back in time, without depriving guests of accessibility to modern amenities. Bring a book and read by the fire or break out your snowshoes to explore the forest. There's nothing a little mountain escape can't help!
---
3. Moonlight Ski with Black Mountain Nordic Club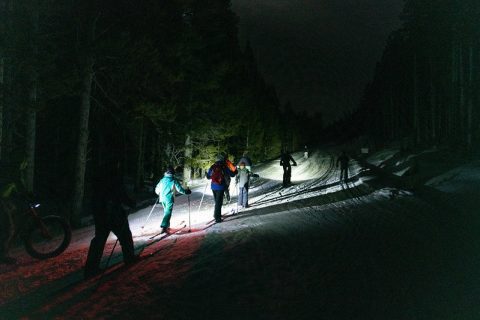 The moon shines light on the snow just a little bit differently than the sun and Black Mountain Nordic Club decided that it was worth seeing. Black Mountain Nordic Club (BMNC) is a non-profit formed in 2001 to promote the sport of Cross Country Skiing and they maintain and groom many miles of nordic ski trails in the Bighorns. Join them for a moonlight ski this winter on cross country skis, snowshoes, or fat bikes and experience the beauty for yourself!
---
4. Go on a guided snowmobiling trip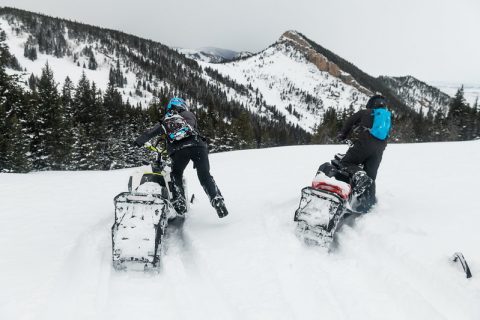 You don't know until you know just how much the Bighorns have to offer. Whether you're a seasoned rider with a lot of experience and your own gear or you've been dying to get on a sled and make tracks in the snow, a guided snowmobile trip is just for you. The Bighorns are riddled with hidden gems and some of the best snow on planet Earth, it just takes a Bighorns expert to lead you to them. Bear Lodge offers both guided tours and snowmobile rentals while Off the Grid Outdoors offers a backcountry experience and partners with Arrowhead Lodge offering their guests backcountry tours as well.
---
5. Try all three local breweries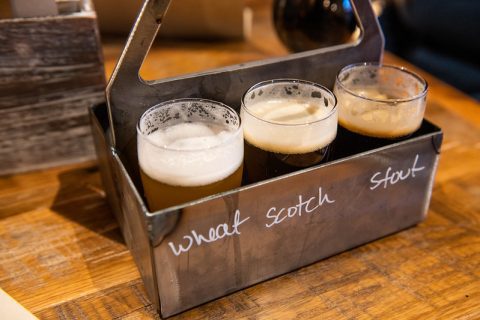 Mingle with the locals during happy hour at the local breweries, Black Tooth Brewing Company,  Luminous Brewhouse, or Smith Alley Brewing Co. and give the local seasonal flavors a try! All three offer unique and mindfully crafted brews, each worthy of hitting your taste buds. Black Tooth Brewing Company's "Saddle Bronc Brown" is a favorite in the region, but if you're feeling adventurous, try the limited release "Tour Bus", a citrusy summer ale. Luminous Brewhouse checks all of the boxes when considering a delicious drink – coffee and beer! Their Black Mountain Coffee Ale is made with locally roasted beans from South America and it's even caffeinated! Smith Alley Brewing Co. is our newest addition to the craft beer scene in Sheridan and they do not disappoint. A variety of local brews on tap and a full menu of amazing food, Smith Alley is a must!
---
6. Enter the Sheridan WYO Winter Rodeo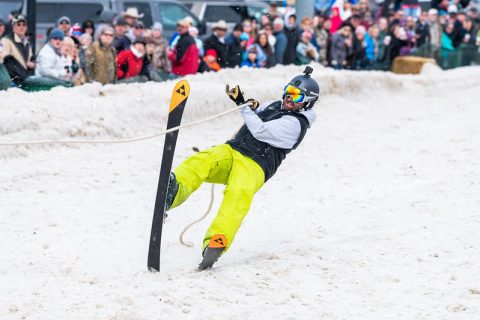 There's no better way to get WYO'd in the winter than to enter the 2nd Annual Sheridan WYO Winter Rodeo! This unique event is sweeping the nation as it combines tradition and western heritage of the area with popular outdoor mountain recreation in a sport called "skijoring". A skilled skier navigates a tough course with jumps, gates, and rings to grab while being pulled down the course at full speed by their cowboy team mate and their horse. The goal is to make it through the course with the fastest time and the least amount of penalties. Never done it before? There's a first time for everything! Enter the novice division to get your feet wet. Find more information here!
---
7. Escape all of the rooms at Escapade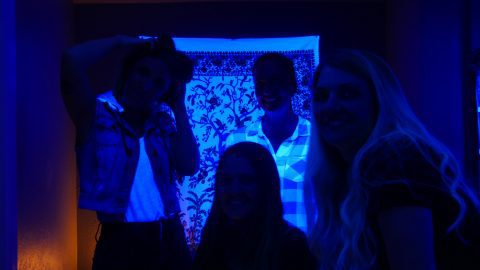 Test your wits and race the clock at Escapade, the live-action game that brings your team together to find clues, solve puzzles, investigate mysteries and escape before time runs out. Save the town from a magical storm of tornadoes by beating "Mystic Mistake" and catch the thief of The Dragon's Eye before it's lost forever on the black market when you complete "Sherlock and the Dragon's Eye"! Complete both rooms before a new puzzle is released in the spring! Be the team to complete the challenge the fastest to be a permanent fixture on the Wall of Champions.
---
8. See a live show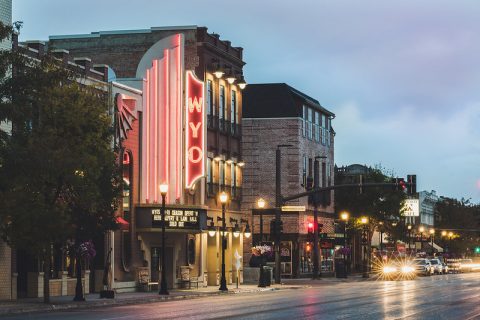 Enjoy one of the many world-class shows presented by the WYO Theater, the Carriage House Theater or the Whitney Center for the Arts. Built in 1923, the WYO Theater was built as a vaudeville theater, taking you back in time every time you attend a live show in the theater. The Carriage House Theater is used to be, well, just what you would think – a carriage house! Remodeled into a small theater in 1979, the Carriage House Theater is an amazing live theater venue with intimate seating and a unique historic atmosphere. The Whitney Center for the Arts is a versatile theater with live shows from the local symphony band to famous groups from across the world like Boston Brass. Find their full schedule here.
---
9. Take a class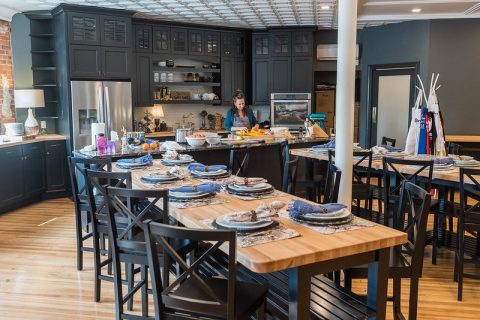 Brush up on your cooking skills with a guided cooking class at Cottonwood Kitchen + Home or Verdello and then shop their stock full of kitchen and cooking curiosities to take home to practice your new tricks. Handcraft your own custom pottery under the supervision of master of the trade, Stephen Mullins at Red Bison Studio. Get in on a 4-night beginners class or bring the whole family for a night of creation. Call upon your inner Picasso and join a guided painting class at the Paint Post. Enjoy music and wine while a local artist guides you, step-by-step, to create your very own masterpiece.
---
10. Shop Downtown Sheridan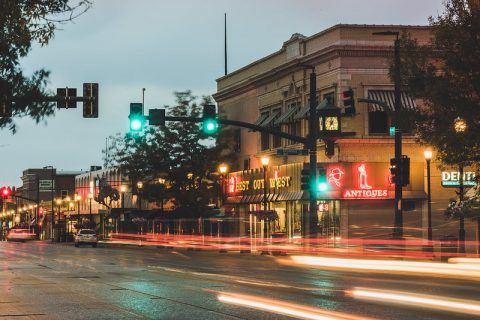 Brick and Mortar is still "in" in downtown Sheridan! Local business owners offer their customers an experience every time they walk into the door. From local product testing to extensive knowledge about all of their products, our local businesses are always worth shopping. Whether it's a stop at world famous King's Saddlery to check out their handcrafted saddles and leather goods or at The Old General Store, an antiques store opened by Luke Knudson at age 13 – the youngest business owner on Sheridan's Main Street, there's nothing that won't impress you about Downtown Sheridan.
Bailey McLean | Sheridan Travel & Tourism