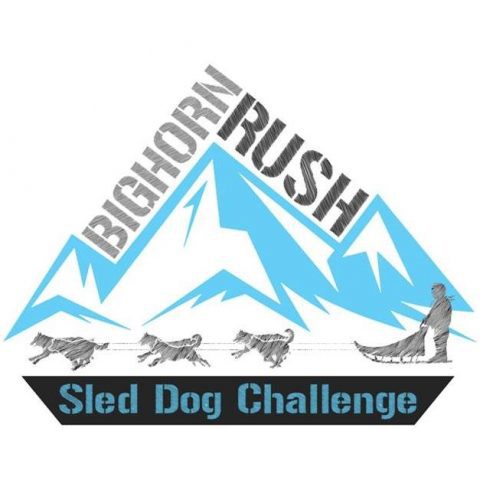 The third annual Bighorn Rush is a continued effort to promote dog-powered and winter sports in the Bighorn Mountains. The Antelope Butte Mountain Recreation Area, host of the race, is located along Wyoming State Hwy 14 about 10 miles south of Burgess Junction (junction of Hwy 14 and 14A). The trails mostly sit between 8,500 and 9,800 feet above sea level. This is a two-day event, with musher's racing the same course both days. For more information and to register, visit Bighorn Rush on ItsYourRace.com
The Trails
All races start and finish at the same location – adjacent to the ski lodge.
– 8-12-dog, 25 mile loop
– 8-dog, 10 mile loop
– 6-dog, 10 mile loop
– 4-dog, 4 mile loop (exhibition recreation run)
– 1-2-dog, 4 mile skijor loop
Course Maps
The 25-mile and 10-mile courses include a fair bit of ups and downs – it is called a sled dog challenge for a reason. But along with the elevation changes come incredible vistas and a really great variety of terrain. It is well worth the climbs.
Food
Food will be available for purchase at the race for both spectators and mushers (snacks, lunch, hot/cold drinks, etc.).
Lodging
There is no on-site lodging at Antelope Butte Ski Area, but mushers are welcome to camp at the site – there is lots of space for musher parking. Electricity is not available to hook up to campers.
Registration Information
$75.00 – 8-12-dog 25 mile loop
$60.00 – 8-dog 10 mile loop
$50.00 – 6-dog 10 mile loop
$40.00 – 4-dog 4 mile loop (exhibition recreation run)
$40.00 – 2-dog skijor 4 mile loop
*Your entry fee includes breakfast foods Saturday morning at the musher's meeting.
Schedule
Friday:
6 p.m. – Mushers/Volunteers meet-and-greet at the Buckshot Saloon in Ranchester (not required, but you can get checked in and get your mushers packet at the meet-and-greet). The Buckshot is a family restaurant/bar/grill. They offer a great menu with delicious food. We will be in the back gaming room.
Saturday:
7-8 a.m. – check-in
8:00 a.m. – mandatory mushers pre-race meeting.
10 a.m. – Races begin, with the longest races first.
Sunday:
8:00 a.m. – Races begin, with the longest races first.
Video by Capturyd Studios: