Sheridan Travel & Tourism has expertly curated the best gifts to help you check everyone off your list. Presenting our 2019 Holiday Gift Guide:
Jewelry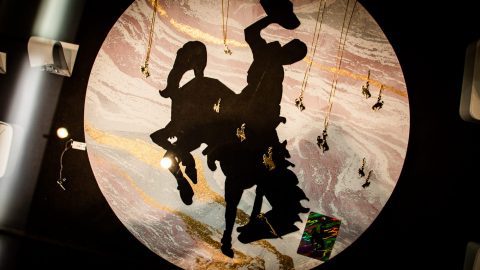 We all know the old aphorism that diamonds are a girl's best friend, but we'd argue that eccentric handmade pieces like those from Archetype Collective and small, meaningful pieces like a Bucking Horse Necklace from Legacy Diamond and Gems are just as special.  If you happen to be in the market for a few extra-special (and sparkly) gifts, On The Rocks Jewelry will have the perfect piece for your someone special. Hand stamped, locally made bracelets, earrings, and necklaces by Joy In The Morning are ideal gifts for the person on your list who will always hold a piece of Sheridan close to their heart. 
---
Stocking Stuffers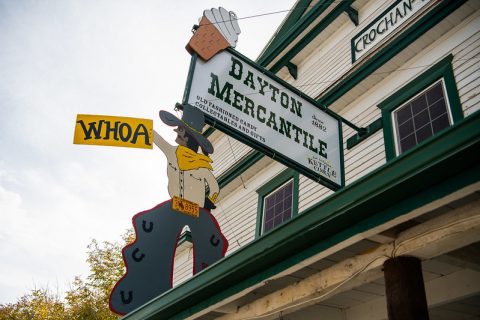 Who better to consult about stocking stuffers than the man with the bag? Santa says to give the gift of scent through candles from WYO Candle Company, a local company that takes inspiration from Wyoming to develop each unique scent. For those exhausted moms and dads who have "energy" at the top of their Christmas list, Twisted Hearts has you covered with a variety of bath soaks and lotions to rejuvenate after the holidays. For locally sourced and produced consumables like raw honey, jellies and jams, and soaps and lotions, stop into the Dayton Mercantile, a locally owned and operated business that runs out of one of Dayton's oldest buildings. A german silver engraved cuff or money clip from local silversmith, Tom Balding Bits and Spurs, will be the cherry on top of an already stuffed stocking!
---
Western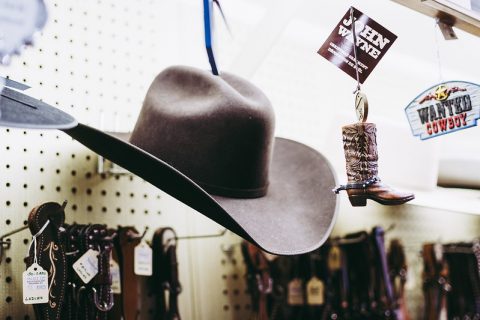 A little yeehaw, yayhoo, and hoodoggies are in order this Christmas if you've got a cowboy or cowgirl on your list! There's no place more fit for shopping for a western icon than King's Saddlery. A well oiled headstall, hand-made in the saddle shop by one of King's long time employees Link or Sherry, is just what the doctor ordered for Christmas 2019. Brian's Boot & Shoe Company has called Sheridan home since 1978 and has the perfect pair of boots for the working cowboy or cowgirl in your life. Spoil those calloused hands and feet with a relaxing getaway to Eaton's Ranch, where vacation will feel a lot like home. 
---
Cozy & Comfy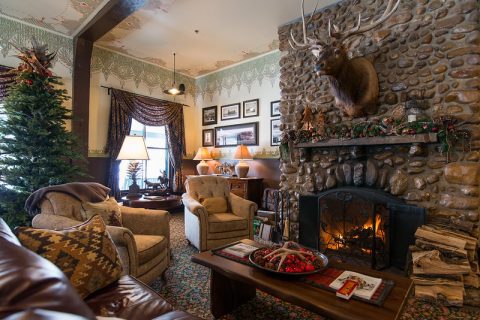 We all know someone who isn't happy with anything but a white Christmas. Side Street Bed & Bath has everything you'll need to stay bundled up inside this snow-kissed season, like a warm blanket or a pair of comfy slippers. A painting class from The Paint Post with a glass of wine and your closest friends is the perfect activity for a snowy winter night. Gift a "stay-cation", and cuddle up by one of the fireplaces at the Historic Sheridan Inn. Built to resemble a Scottish hunting lodge, a night at the Sheridan Inn will feel like a vacation to a magical land far, far away.
---
Art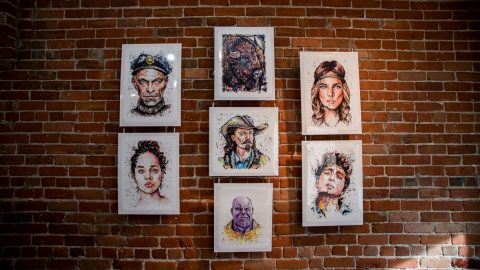 Carrie Ballantyne, an artist local to the Sheridan area, is an art icon, with pieces scattered throughout Sheridan County. Visit Main Frame in Sheridan's Historic District for the opportunity to own a Carrie Ballantyne original or choose from a variety of local artist's pieces displayed in their gallery. SAGE Community Arts is a hub for locally produced art in several mediums, from paintings and drawings to handmade jewelry and more. Art truly does come in all shapes and sizes, proven by Stephen Mullins at Red Bison Studio, the artist behind the high quality, custom ceramic mugs, cups, plates and other amazing creations. Take a leap back in time to when cowboys roamed the streets of Sheridan when you step into Bozeman Trail Gallery, which displays 19th and 20th Century western art as well as cowboy collectibles, some dating back to the early 1800's. 
---
HEALTH/ WELLNESS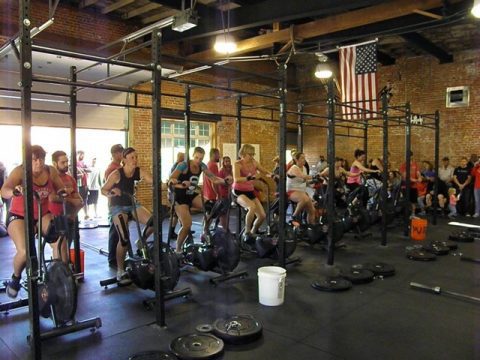 Don't let the cold keep you and your loved ones on the couch this winter; tis the season to hit the treadmill and take stock of your health to ensure your belly doesn't become a bowl full of jelly. The Health Nut & Wellness Center on E. 5th St. offers all manner of health-conscious organic foods, supplements, herbs and vitamins. A fully-stocked, USDA organic-code certified grocery will provide you with everything you need for the healthiest Christmas dinner on either side of the Mississippi. They also provide a wide selection of products to support a healthy lifestyle, from juicers and blenders to at-home light therapy kits. Erin Crider at Natural Wellness Healing LLC is a ANMA board certified naturopath, whose non-invasive treatments treat the body from the inside out. To detox, reset and re-energize this winter, visit her office on North Main St. She offers far infrared light saunas, Brain Tap sessions, among other cutting-edge alternative treatments. Give the gift of git 'er done with a membership to Purenergy Fitness or Cloud Peak Crossfit. Purenergy boasts a spotless, fully-stocked gym with free weights, functional equipment, cables, machines and cardio, along with extensive class offerings, multiple times a day. Cloud Peak Crossfit provides an intensive, all-in approach to fitness, with convenient workout times throughout the day, a highly-experienced staff and a social aspect sure to move and motivate.
---
BOOKS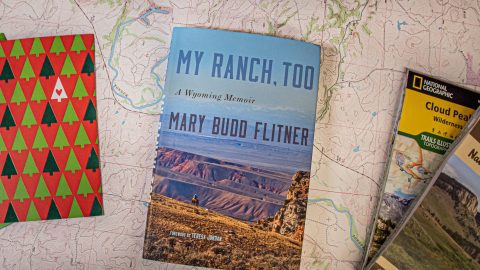 Sheridan's downtown is home to two excellent bookstores if you're looking for a gift for the reader in your life.
Sheridan Stationery Books & Gallery on North Main St. offers the latest and greatest in the literary world, as well as many local authors like Sam Morton, CJ Box, Craig Johnson and Sam Western. For the proud Sheridanite, be sure to check out these along with non-fiction books on the Sheridan area and its history. And if you can't find something, they're happy to order it. Ye Olde Book Nook, on S. Main, specializes in the eclectic, old, out-of-date, odd and ancient. Take a deep dive into their back shelves to unearth treasures for the intellectual with eclectic taste.
---
TREAT YOURSELF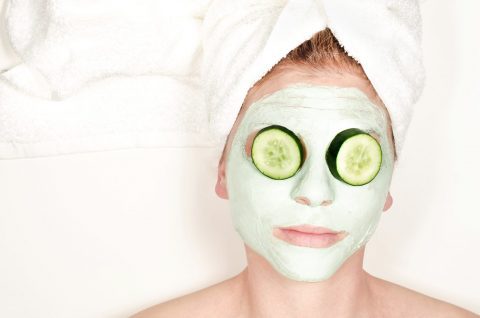 There's no shame in the pamper game. Nothing says "Merry Christmas, I love you," and racks up brownie points like a gift card to the day spa, or a massage by someone who knows what they're doing (a shoulder rub is not a Christmas gift). Asia Stockwell and her team at Maven Massage and Bodywork are consummate pros; tell them what ails you and they'll tailor a massage to your issue. They offer therapeutic massages long and short, reflexology, cupping, ear candling, aromatherapy-enhanced massage, and even sinus massage. Christine Shepard at the Therapeutic Day Spa in The Holiday Inn is an esthetician and massage therapist. She provides a wide variety of beauty and wellness treatments in a relaxing environment. From hot stone massage to facial treatments, chemical peels, and microdermabrasion, this can be a one-stop-shop for health and beauty. Combine several services for hours of relaxation and care. Curl Up & Dye on Main St. is your go-to for caring for your hair. They provide professional salon treatment at a relaxed pace. Their stylists are on-hand at all times to help you or your loved one decide what to do with that stuff on the top of your head. Don't know what you want? They'll design an inspired hairstyle to fit your face and lifestyle. Special deals are on offer over the holidays— including coupons and cards, free shampoo and products with some cuts and styles, and all sorts of cuts, colors, polishes and waxes.
---
ENTERTAINMENT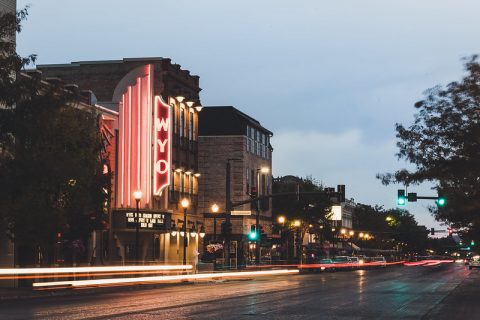 Sheridan's historic WYO Theater has a variety of events that make for a great winter date or gift. From December 4-7, they screen the San Diego Ballet's performance of The Nutcracker. To celebrate with local talent, look no further than the Munsick Family Christmas show— a Sheridan holiday tradition. Dave Munsick and his 4 sons put on the warmest, wildest, most country-fried Christmas spectaculars you'll ever see. Throughout January, The WYO hosts a screening series of classic western films on the big screen every Sunday. Tickets are $10 for adults, $8 for seniors, and $6 for students. Free popcorn and entries for prize drawings. If you prefer your entertainment with a glass of beer, head to Luminous for their open mic night every Thursday at 7:30PM. Membership to their mug club makes for a perfect gift; it will get the beer and music aficionado in your life discounts on growler refills, merchandise, and all downed pints. To give back as your gift this year, try volunteering at the Community Holiday Dinner at the Holiday Inn. The dinner brings together the community to share the Christmas spirit, stories, laughter and love. Every year thousands of people in the community, many of whom don't have anywhere else to go or the means to feast, are brought together for a bounty of food, fun and music. Hundreds of food bags are given to families in need, and gift bags to children and the elderly.
---
KIDS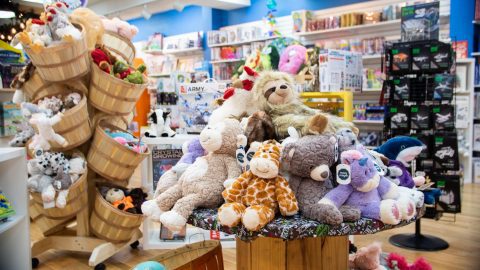 For toys and games that will challenge and enrich your child's mind, look no further than Kid Curious on Main St. It's a family-owned toy store whose mission is to find the latest and greatest teaching and traditional toys as an alternative to the myriad electronic distractions available to kids in the modern world. Along with traditional toys, they have a large selection of Science, Technology, Tech, Art & Math-Based toys and games designed to enrich hands-on child development. What kid doesn't love new kicks? Foot of the Bighorns provides all the latest and greatest styles your kid could imagine in footwear. Raising a sneakerhead? They'll be in heaven. From Crocs to Jordans, Foot of the Bighorns has something for everyone. Escapade WYO offers immersive escape room adventures for kids and families (kids 9 and up).  "Sherlock and the Dragon's Eye" is a riveting, London-based Sherlock Holmes mystery experience Sir Arthur Conan Doyle would approve of. For an exploration of the arcane, try the "Mystic Mistake." To spoil your child and their teeth this holiday season, check out the locally-made confections at The Sugar Boot on North Main. They have a vast array of sweets, old fashioned candy and Wyoming-themed gifts. Do you have a kid who's at home on the slopes? Antelope Butte is back in action this winter, with more runs open and a new "magic carpet" for the little ones to practice on that pulls them through a fully-enclosed, heated corridor straight to the bunny hill. Visit antelopebuttefoundation.org for a full list of available passes, family discounts, rentals, lessons and programs.
---
Fashion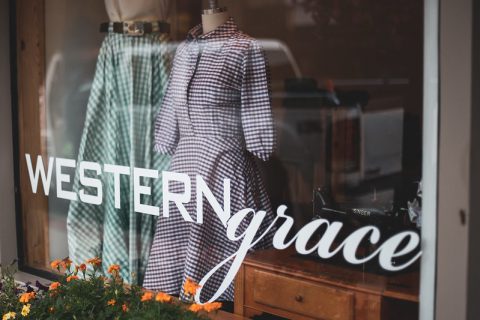 Show off that Wyoming pride by gifting someone something from an iconic local brand, like ball caps from the Cowboy and Veteran owned Bison Union Co. or Sheridan WYO Winter Rodeo hoodies fresh off the press from Bighorn Design Studio. Get WYO'd with the latest Sheridan WYO Rodeo designs from Kilpatrick Creations. Dress to impress at The Men's Shop, Sheridan's local formal apparel outlet or browse the classic and elegant western pieces hand sewn and designed by Jesse Smith at Western Grace.  
---
Food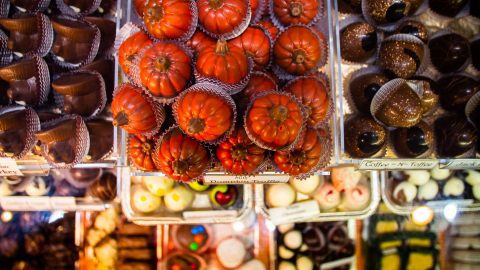 From savory to sweet, you can't go wrong gifting the flavors of Sheridan County. For chocolate lovers and enthusiasts of confectionery delights, The Sugar Boot has an assemblage of chocolate treats and fruity goodies (The Peanut Butter Caramel Crisp is one of our favs). After, take a stroll through the seven levels of the candy cane forest, through the sea of swirly-twirly gumdrops, and over to The Chocolate Tree to grab some scrumptious Pumpkin Truffles.
For those cotton-headed-ninny-muggins who like to put syrup on everything, try their Sheridan, Wyoming Huckleberry Syrup. If you're looking for something a little more filling, you can't go wrong with cinnamon rolls made fresh from The Innominate Coffeehouse & Bakery, fresh pastries baked in house from Andi's Coffee House, and Belgium chocolate chunk brownies from Java Moon. Make that chef in your life happy with quality ingredients from Cottonwood Kitchen like whipped honey cinnamon or a coconut curry simmering sauce. Bring the world to your kitchen with Verdello's finest olive oils and vinegars (You won't regret getting the Black Truffle Infused Olive Oil)  
---
Quirky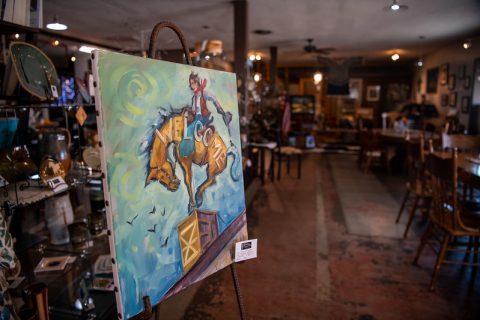 For the collectors of the extraordinary and the impossible to shop for, Sheridan County's shops are full of one-of-a-kind collectibles, like a $54,000 painting at the Best Out West Antiques, custom-designed metal work from Tucker Goss of Sheridan Iron Works, or hand dipped candles inlaid with local wildflowers at the Gallery on Main in Dayton, Wyoming. Piney Creek Pottery out in Story, Wyoming has functional, hand-crafted pottery from the hands of Courtney Caplan.   
---
Outdoors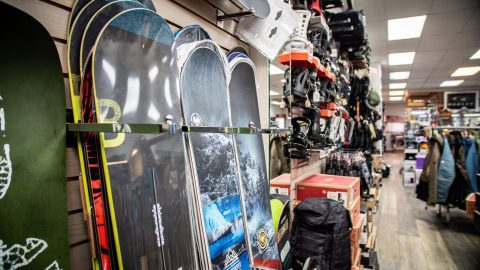 Sheridan has just about everything for the ones with an adventurous spirit. But first, you'll need to get them the gear. The Sport Stop on Historic Main has a variety of outdoor necessities. From name brand snow gear and camping equipment to locally designed outdoor essentials like Wyoming themed thermal cups and beanies. Give the adrenaline junkie the thrill they desire like rock climbing with Bighorn Mountain Guides, or a snowmobile excursion with rentals from Bear Lodge, or let them pedal their way through some of Sheridan County's most scenic winter trails with Fat Bikes from the Sheridan Bicycle Company. Shred that notorious Bighorn Mountain champagne powder at the slopes of Antelope Butte with both day and seasonal lift passes available. 
---
Pet Lovers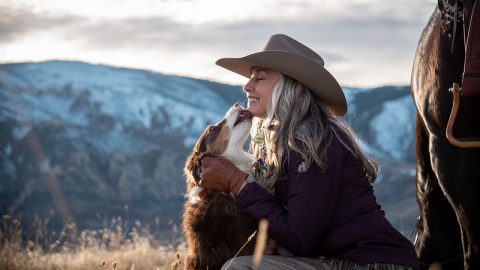 Spoil your fur babies, or fur baby loving friends, this holiday season with gifts from Sheridan's local pet stores. Muddy Paw Prints is home to dog and cat toys, pet food with only the best quality ingredients, and a self-serve dog wash so you can keep your bathtub pet-hair free. The best time to adopt a pet is all the time, but if the holiday season inspires you to gift someone the precious life of a new furry family member, visit Second Chance Sheridan Cat Rescue or the Dog and Cat Shelter. Have a dog on the knotty list? (pawful pun, sorry) then take a visit to The Knotty Salon to get your pet onto that nice list with a stylin new fur grooming.