SCLT In Bloom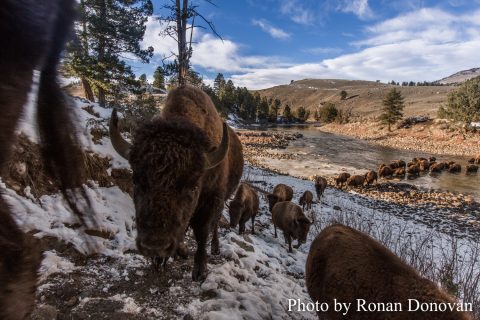 A Philanthropic Evening featuring Storytelling and Q&A with National Geographic Explorer Ronan Donovan, a Paddle Raise to help build new miles of Red Grade Trails, Live and Silent Auctions including Photography Lessons with Ronan, a Weatherby Element Upland Shotgun, and much more!
Monday, April 13 in Kinnison Hall @ Sheridan College
Cocktails & Hors d'Oeuvres @ 5 p.m. / Program @ 6 p.m.
Learn about ecology and conservation through the lens of National Geographic Explorer Ronan Donovan, who lived among, filmed and photographed wolves in Yellowstone National Park and the Canadian High Arctic. Donovan's work has been featured in or used by National Geographic Magazine, the Smithsonian, BBC, PBS Nature, the New York Times, World Wildlife Fund and The Nature Conservancy. His time in the High Arctic culminated in a three-part TV series titled Kingdom of the White Wolf, which can be seen on Disney+.
For more information, visit sheridanclt.org