Fun Family Getaways in Sheridan
This family-friendly guide from Expedia.com rounds up the best hotels in Sheridan, dining options and activities everyone will love.
With miles of gorgeous hiking trails, kid-friendly museums, and hearty food even your pickiest eater will love, Sheridan has all the right ingredients for a fun and relaxing family getaway. We love northern Wyoming, where the wilderness in nearby Bighorn National Forest beckons. Kids of all ages—you included—can explore the landscape and make new friends at community events in Sheridan's historic downtown. Already packing your boots for a trip to The Cowboy State? Here are some of the best family-friendly places to eat, play and stay in Sheridan—plus a few places where grownups will have an especially good time.
Find a place to put up your feet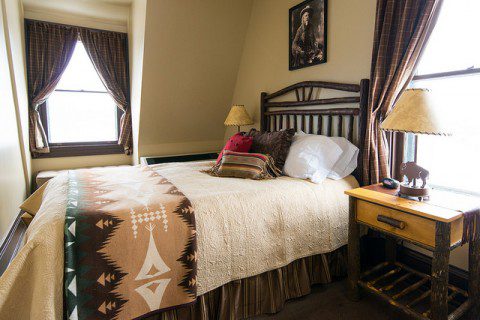 First things first…with gorgeous scenery all around, there's not a bad view in all of Sheridan. Plus, the best family-friendly hotels are also kind to your wallet, so the more the merrier! If you dream of waking up in the mountains in a comfy lodge, book a hotel in the middle of Bighorn National Forest. Just look for availability at Elk View Inn, named for the graceful creatures who often graze near the hotel. Wind down after a day in the great outdoors with a soak in the pool and hot tub or an afternoon in the game room, where foosball tournaments are serious business.
Closer to the middle of town's charming shops and cafes, consider The Historic Sheridan Inn, built in 1892. Here, famous Wyoming residents once mingled at glitzy parties against the backdrop of the rugged frontier. Legend has it that Buffalo Bill Cody held auditions for his Wild West show from the inn's patio. Even closer to downtown, there are plenty of budget-friendly options, including Best Western Sheridan Center and Alamo Motel. Both are located on Historic Main Street within walking distance to Black Tooth Brewing Company and WYO Theater—perfect for an adults' evening out.
 Go wild!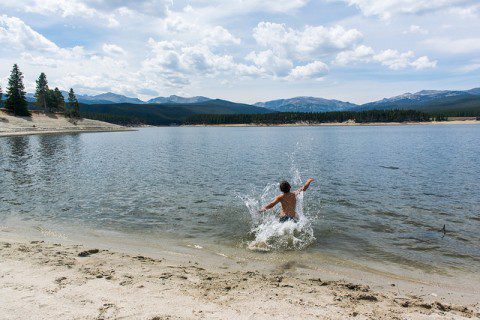 Around here, locals embrace their rural roots with hands-on discovery venues. Head to the King's Saddlery and Museum and Sheridan County Museum, home to artifacts from the region's Native American civilizations and first pioneers and ranchers. You and the youngsters will learn a lot as you follow the path of the Battle of the Little Bighorn and get an up-close look at Wyoming's earliest cultures. Make sure you wander upstairs at King's to learn how saddles are made!
Ready to run wild in Wyoming's wide open spaces? Lace up your hiking boots and take the whole crew out to Bighorn National Forest. The 34-mile drive into the forest is pretty in its own right, but once you hit the trails, you're going to hear a lot of "Wow, look at that!" from your entourage. When your tootsies get tired, settle in at Kendrick Elk and Buffalo Park to observe these majestic creatures in their natural habitat—right on the northwest side of Sheridan. Don't feed your new friends…save the snacking for a street fair.
Back in the charming streets of downtown, join a local festival, many of which fill the streets with food, fun, and live music. Sheridan's summer calendar is especially full with Concerts in the Park, Taste of Sheridan, and 3rd Thursday street fairs, but there are plenty of opportunities to mix and mingle with all ages year-round.
Eat some cowboy cuisine
You'll be able to get your hands on local elk and beef jerky easily enough, but here in Sheridan, quintessential "cowboy cuisine" gets a fresh twist with a fusion of hearty international flavors. For Mexican fare, try the beloved local favorite Oliva's Kitchen, where your pasta-loving spouse and your enchilada-obsessed daughter will both order something delicious. Ask for a table on the patio, weather permitting, and listen to the fountain as you fill your bellies.
Wanna feel like you're on a cattle drive, without hours in the saddle? Settle in for an early-morning breakfast at Cowboy Cafe. Order up a plate of biscuits and gravy or check out the griddle goods. If you ever wanted to eat hash browns with buffalo sausage, this is the place. Top it all off with some house-made pecan pie and you'll be ready to nap until the cows come home, literally.
Enjoy a great adventure with the whole fam in Sheridan, with a landscape and charm you'll love and the history and activities the youngsters won't be able to leave behind. Round up some memories!