Sheridan is a gift-giver's paradise. Whether you're chasing down cowboy tack for the buckaroo in your beau, or you're after the perfect piece of art for your uncle Eddie the culture vulture, Sheridan's shops, boutiques, galleries and outfitters have your holiday needs covered. And when you're finished with everyone on your list, don't forget to treat yo'self. #shoplocal.
---
FOR THE CULTURE VULTURE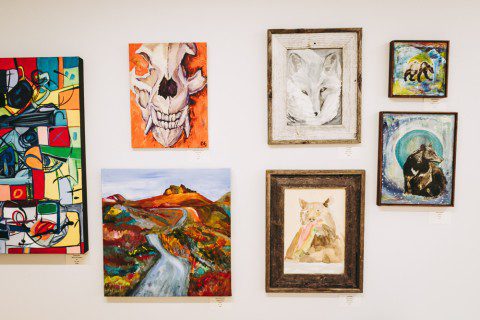 Sheridan is a small town with a mighty art scene. Sonya Caywood's canvases of playful, colorful cows and local scenery can be purchased at Gallery on Main in Dayton while Joel Ostlind's western sketches adorn the walls at SAGE. David McDougall's bison portraits would make a fine addition to any fireplace mantel and are available at the Painted Skull Studio. Find more local art at Expressions and the Brinton Museum.
---
FOR THE FASHION FORWARD
Share the gift of style and Wyoming pride with iconic bison ball caps from 307 or Surf Wyoming shirts, sweatshirts and ball caps emblazoned with fresh and artful graphics, available at Bighorn Design. WYO Rodeo gear can be found at Kilpatrick Creations and everything for fancy feet, from snow boots to slippers to cowboy boots, can be found at Foot of the Bighorns and Brian's Boot & Shoe Co. For the latest styles in men's fashion, try The Men's Shop and for the female fashionista, shop the collections at Twisted Hearts, Over the Moon and the Bucking Buffalo Supply Co.
---
FOR THE RAZZLE DAZZLER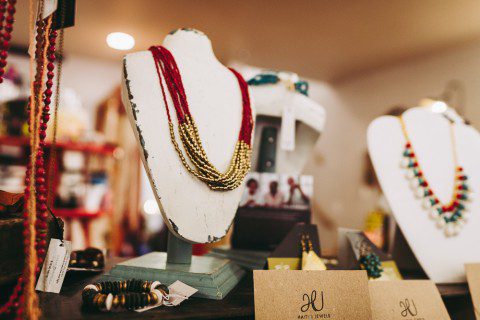 Small on size but big on detail, give the gift of local jewelry and put a sparkle on the season. Find hand crafted bracelets, buckles and earrings from Tom Balding or hand stamped jewelry from "Joy in the Morning" available at Twisted Hearts. Bought Beautifully, a curated collection of artisan jewelry made internationally, is available at The Union at Montgomery.
---
FOR THE FUR BABY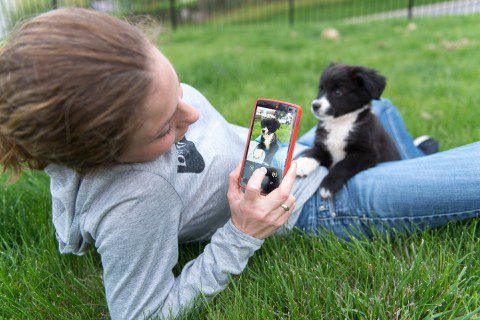 Pamper your four-legged pal this holiday season with locally, naturally made shampoos and scents from Weeping Willow Creations, available at Muddy Paw Prints. Or, leave it to the pros at Knotty Salon 2 to fully pamper your pet with a groom and style. Ensure your pup makes Santa's nice list with training classes at Petco.
---
FOR THE LITTLE BUCKAROOS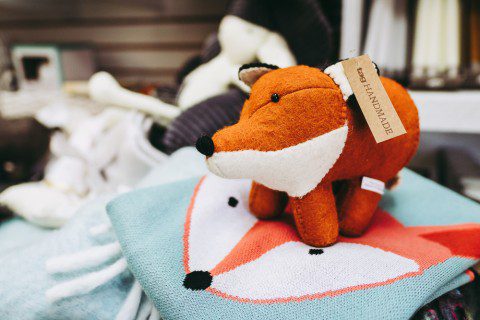 Transform your little one into a real buckaroo this holiday season with cowboy boots, hats, chaps and stick horses from High Mountain Mercantile. For a great selection of children's books, such as "Little Wyoming" or "Santa is coming to Wyoming", stop by Over the Moon and for pint-sized Pokes gear, be sure to swing by The Clothing Co. & Baby Too. For new bundles of joy, "Bighorn Mountains are Calling" and "Bomber Mountain Baby" onesies can be custom made by Complements by Laura, an Etsy shop.
---
FOR THE SONGBIRD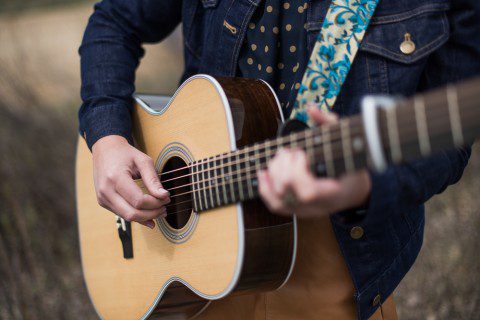 The Munsick Family Christmas Show is a holiday institution in Sheridan. Head over to the WYO Theater to pick up a ticket for the night of December 18th. The Munsick boys' music is all their own; crossing roots folk and country with many other genres, they interweave songs with spoken stories about family, the holidays and life out West. And if you're looking for a gift for the musically gifted person in your life, visit C.B. Music, which offers a wide variety of different instruments, as well as the knowledge to improve, maintain and repair them. Q Man Music, down the street from C.B., sells instruments new and vintage. If you're looking for a retro guitar with some personality for the rebel in your life, Q Man is your man.
---
FOR A HEALTHIER/HEALTHFUL HOLIDAY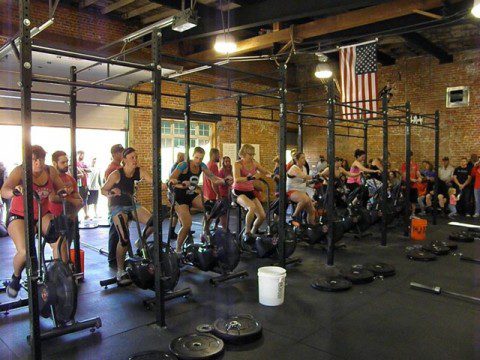 If you're looking for a gift to help burn off that Christmas ham this season, go for a membership at Purenergy Fitness. A membership includes access to a plethora of classes for all types— Zumba, Cycling, Self-Defense lessons in the Israeli Special Forces' Krav Maga, and, sure to make you sweat, the infamous Boot Camp, among many others. Speaking of sweat and infamy, if you're looking for a gift that will truly shock your body into submission and change your life, think about a gift card at Cloud Peak Crossfit. Crossfit will pair well with a New Year's resolution, because you're going to need some serious resolve for this one. But health isn't only measured in buckets of sweat. Sheridan is home to some premium health food stores offering good eats, naturopathic remedies and supplements. Check out The Health Nut and Golden Rule Grocers downtown for all gifts feel-good and fresh.
---
FOR THE SOCIAL BUTTERFLY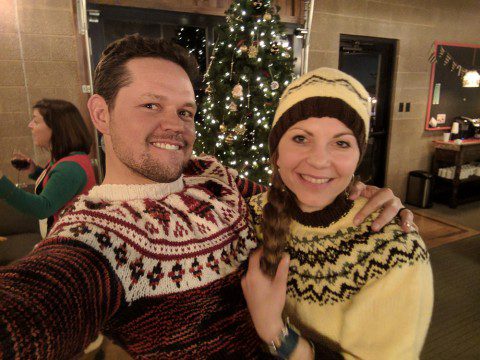 There are few Christmas gifts more likely to entertain friends and family of all ages than a truly hideous Christmas sweater. Though the fad has made its way to Wal Mart, take a tour of Sheridan's many second-hand stores to find the real deal. Proceeds from local thrift stores typically go to valuable community programs and organizations, so an ugly sweater purchase can double as a Christmas good deed. The Green Boomerang on Main Street has a wealth of sweaters and tchotchkes, as does the Holy Name Thrift Store, The Red Door at St. Peter's Episcopal, and the Salvation Army. It may take some time to rummage through what's on display, but there's sweater gold in them hills, be assured. If silly sweaters aren't your thing, fear not. A gift card for a night at Escapade, Sheridan's local puzzle escape room, is a sure way to entertain your loved ones this holiday season. Buy a few gift cards and go as a group; you won't regret it. Gift Cards can be purchased on-line at escapadewyo.com.
---
FOR THE FESTIVE FEELS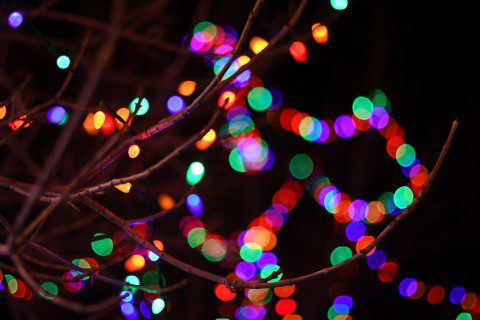 Christmas at the Carriage House is a holiday show not to be missed. Featuring music, theater, readings and magic, the night at the historic Carriage House is quintessential Christmas entertainment for the whole family. If you're looking for a gift for the aspiring archer in your family, get them an entrance into Rocky Mountain Sports' 2nd Annual Wyoming Open Archery Shoot. Be sure to attend to cheer on your archer, as the weekend promises to be quite an event. Door prizes and awards abound for competitors and viewers alike.
---
FOR THE SELF-PAMPERER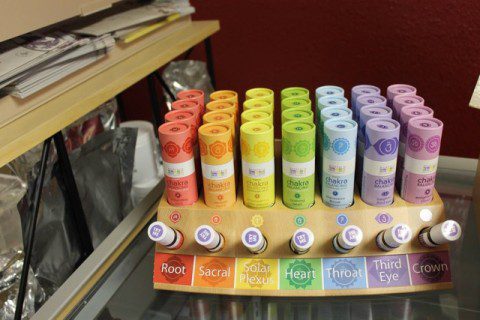 Whether you're planning on romancing yourself this Christmas, or some other lucky schmuck, a massage is the surest way to pamper that special someone and alleviate any stress associated with the season. Maven Massage is above Java Moon on Main Street, and, along with expert massage therapy, also offers Yoga + Wine nights (also not to be missed). Meadowlark Massage is also a sure bet, as is Majestic Mountain Massage, which offers Reiki treatments. Therapeutic Day Spa LLC in the Holiday Inn also provides all sorts of preening and pampering: massage, ear candling, waxes, facial treatments, raindrop therapy, reflexology and more. For the final touch, check out Sheridan Soap Company, a family-owned and operated business, which specializes in delectable small-batch soaps, body creams, and lip-balms, all non-GMO, using only organic and fair-trade ingredients. It's time to treat yo'self!
---
FOR THE CONNOISSEUR OF THE OBSCURE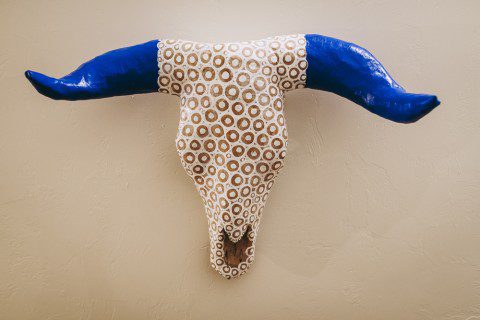 We all know one; a quirky oddball with a taste for the uncommon things in life, a bon vivant who is exceptionally difficult to shop for. You take pride in finding this person the most unusual gift – last year it was a watch made from his own cat's fur; the year before that, it was a hummingbird feeder face mask. This year, you're ready to take your gifting game to the next level. A papier-mâché bull's skull would look fabulous on the wall in their home office – pick one up at The Union at Montgomery. Know someone who likes to pour their apple juice into crystal decanters? Check out the beautiful antique drink carts at Little Willow Traders. Sheridan's many shops are filled with little gems, like moose poop chocolates, cowgirl bandages, classic topographic maps of the Bighorn Mountains, and so much more.
---
FOR THE KING OF CRAFT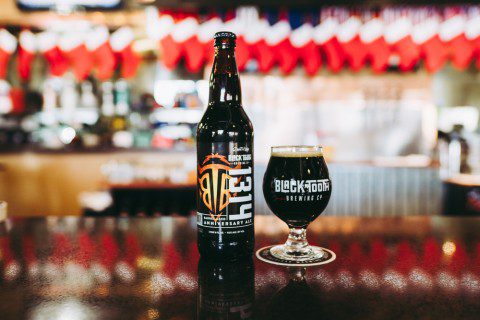 The culture of craft is as quintessentially Wyoming as long days on the ranch, bucking broncs, and snow-capped peaks. Black Tooth is Wyoming's largest craft brewery, with growth spurred by a fundamental dedication to producing top-quality beer with the finest possible ingredients. A special edition of 1314 was recently bottled in honor of the brewery's seventh anniversary. The Koltiska Distillery produces a handcrafted Koltiska Original Liqueur and Koltiska KO 90, the main ingredients in the legendary Koltiska Mule (purchase your hand-hammered copper mug in the tasting room). Weston Wineries crafts tremendous wines from West Coast-grown grapes sourced from the finest producers along the Pacific. Each of Weston's 307-brand wines are an exercise in local vintnering wizardry, and an homage to the legends and outlaws of the State of Wyoming. Luminous Brewhouse is a purveyor of malty gold that has carved out a niche as a bespoke brewer of unique beers, and while they don't bottle or can, they do offer deals on their excellent mug club.
---
FOR THE ADVENTURE JUNKIE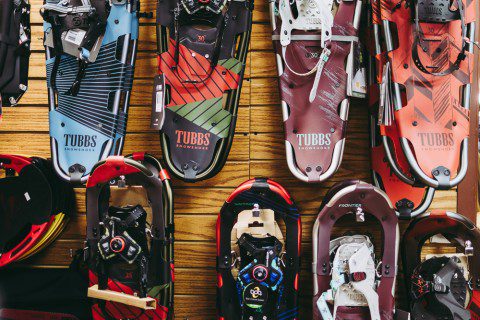 Wyoming is a vast state of great plains, rolling hills, and epic mountainscapes – the sort of place you want to find yourself getting lost as often as possible. It's easy to gear up for the great outdoors in Sheridan, whether you're a doomsday prepper or an ultra-marathoner looking to keep your kit light. Know someone testing their mettle in the 2018 edition of the Bighorn Mountain Trail Run? Start training this winter with a snowshoe kit from The Sports Stop (rentals also available). Have a friend planning to summit Black Tooth next summer? Keep them safe and comfortable with a tent and survivalist kit from Big Horn Trading. Keen to keep the weekend warrior in your life looking good? Check out the fly threads at the Fly Shop of the Bighorns. For gear they'll never forget, shop Sheridan Tent & Awning's tents, bags, and outdoor kits.
---
FOR THE WANDERLUSTER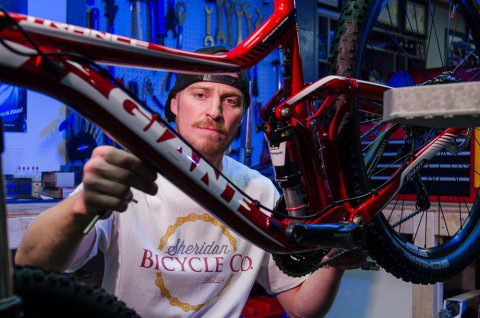 For the globetrotter obsessed with crossing counties off their list, consider a set of classic topographic maps from Sheridan Stationary. Head to The Sports Stop to stock up on backpacking essentials for holiday hikers, and shop for new wheels for the gravel grinder in your life at Sheridan Bicycle Co. and Back Country Bike & Mountain Works. The Fly Shop of the Bighorns features tons of great fishing gear, and pulls double duty as one of the top outfitters in the Mountain West – consider booking a fly fishing retreat for your special someone (sending them up the creek without a paddle carries an additional fee). If you've had it up to your ears with winter, consider jetting off to someplace warm via Fly Sheridan – child fare discounts make it easier than ever to escape (if only for a little while). Book your vacation package with Brittain World Travel.
---
FOR THE BOOKWORM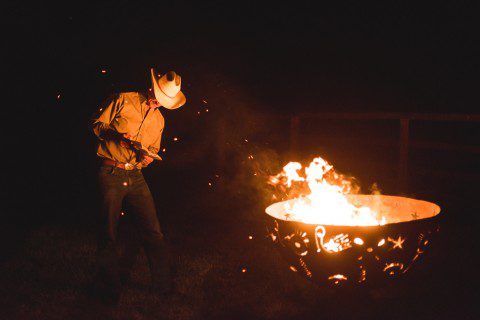 Pack your beloved's book nook with a selection of great titles from Wyoming authors. Sheridan's literary legacy has been shaped by the Bighorn Mountains, endless acres of ranchland, cowboy culture, and tumultuous frontier history. Stories told by the likes of Craig Johnson, CJ Box, Sam Western, and Sam Morton offer a thrilling glimpse at life in the American West. Sheridan Stationary often features signed first-edition books by these and other Wyoming authors, while Ye Old Book Nook carries difficult-to-find and out of print titles from Wyoming legends. Kickstart your bookworm's nascent writing career with a special Wyoming Edition Field Notes notebook, available at Bighorn Design.
---
FOR THE RUSTLER AT HEART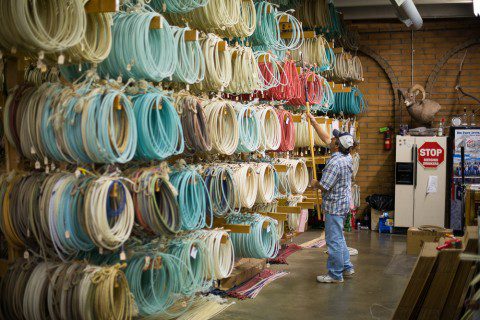 Handmade in Downtown Sheridan, a King's Saddlery saddle with a custom-made mohair cinch from 3/307 Cinches will be the highlight of one cowboy's Christmas morning. A freshly oiled King's Saddlery headstall will pair nicely with a Tom Balding bit and will appease both the cowboy on your list and his equine counterpart.
---
FOR THE HOLIDAY FEASTER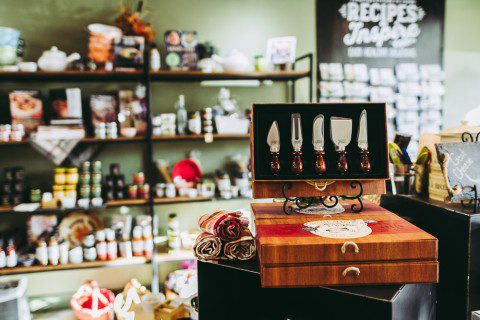 Christmas morning comes way too early after an eventful Christmas Eve. Share the gift of energy with Roast!, locally roasted coffee or locally made confections from The Sugar Boot or the Chocolate Tree. Add a little spice to Christmas morning with Sackett's Red Grade Rub or their Big Horn Range Seasoning. Wyoming Buffalo Company's Johnny Midnite Madness steak sauce is available at Sagewood North Café and makes a smokin' hot gift for the steak connoisseur on your list. For high-quality, unique cooking oils, Verdello is your one stop shop. Silicone based cooking utensils from Cottonwood Kitchen are one gift that is sure to not melt away.
---
FOR THE HOMEBODY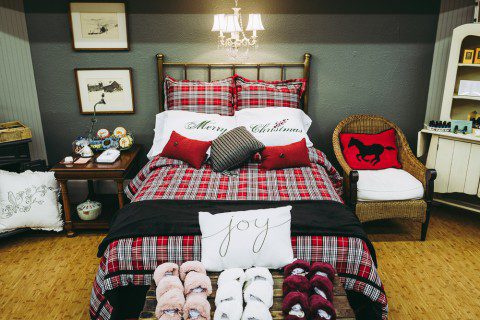 If you're shopping for someone that is hoping for a white Christmas, treat him or her with a warm robe and slippers from Side Street Bed & Bath. If you want to give a more sentimental gift, break out your knitting needles and create a warm sweater from silky mountain merino wool from Mountain Meadow Wool. Custom-made throw pillows by local company This Joyful Home help create the perfect setting to snuggle up by the fire this chilly Christmas season.
---
FOR THE STOCKING STUFFER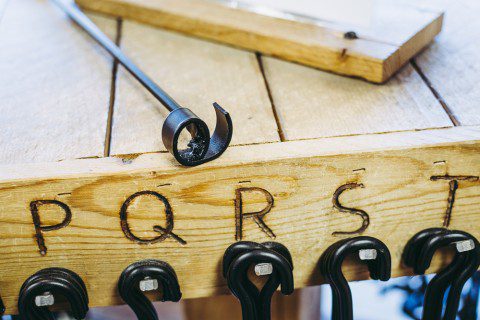 We spoke to Santa to help you out with stocking stuffer ideas and we thought we made great suggestions. Infinity scarves found at Crazy Woman Trading Co., a gift certificate to The Paint Post and cast-iron steak brands from High Mountain Mercantile were at the top of his list. King's Saddlery caps have been spotted atop the crowns of icons like Johnny Depp, Henry Cavill, and Santa Claus. They all agree that there's nothing else they'd rather find in their stocking on Christmas morning.
---
FOR THE MONTHLY BOX LOVER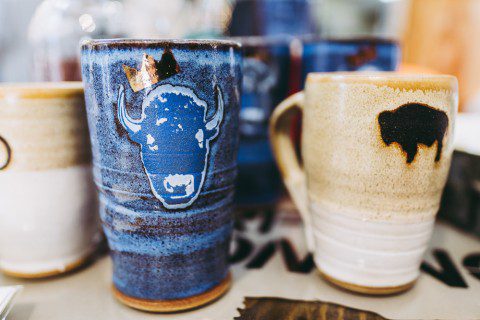 Give a gift that gives all year long with a yearly membership to the Luminous Brewhouse Mug Club or unlimited car washes with the monthly membership at Let 'R Buck Car Wash. They say practice makes perfect and a 30-day punch card to Rocky Mountain Discount Sports' archery range makes a great gift for the aspiring archer on your list! Either way, they'll be thanking you for many days to come.