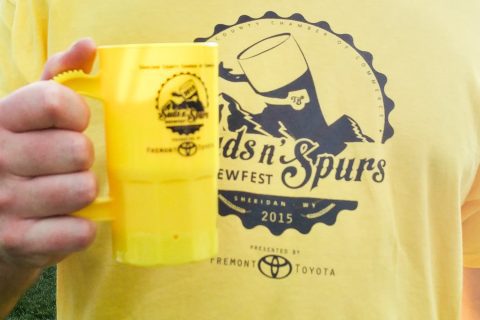 What sounds better than enjoying a great beer on a beautiful day in August? A brewfest on a beautiful day in August of course! On August 29th Sheridan's popular fundraiser, Suds n' Spurs Brewfest, is here for its fourth year, and is promising to be the biggest yet. Over 20 breweries are expected to attend and there will be plenty of fantastic brews to sample! With hours of live entertainment, drinks and food to make you grin like a fool, here are some fun facts about one of Sheridan's favorite beverages to wet your intellectual palate.
The Sumerians were the first brew masters, and had a prayer that they would sing to the beer goddess, Ninkasi, which helped them memorize the oldest known recipe for beer.
It's just a little different from the beer prayer all beer lovers say when they see that frothy goodness pouring out of the tab!
The Babylonians were extremely serious about their beer quality. If the brewers made a bad batch, it was law that the brewer be punished by being drowned in it.
It's a pretty stiff punishment that we hope none of the brewers we will see in Sheridan receive.
The first food purity law was the Reinheitsgebot or the "Bavarian Beer Purity Law of 1516."
This law stipulates that beer must be made with only the four basic ingredients of malted barley, hops, water and yeast.
This is helpful information for those beer connoisseurs who are allergic to wheat. If you are unsure of what the beer is made with feel free to ask the brewers about them.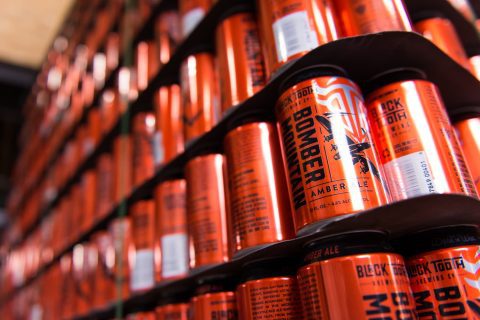 There are only two families of beer: ales and lagers.
The difference being that they are made with two different kinds of yeast. Most of your craft beers are ales and are made
with top fermenting yeast that requires a warm environment. Whereas your typical commercial beers are lagers and are made with a bottom fermenting yeast that prefers a colder environment.
The term "Rule of Thumb" originally came from brewers who would insert their thumb into the beer vats to determine the right temperature to add the yeast.
So the rule of thumb for those enjoying the festivities would be to make sure to not have an empty glass.
Cenosillicaphobia is the fear of having an empty glass.
There will be plenty of options to keep your glass full so that you may avoid a panic attack with your special Suds n' Spurs Brewfest sampling mug in your hand.
The brewing of beer professionally was originally the domain of women.
Ladies, grab your girlfriends and have an afternoon out!
One of the oldest known laws required each citizen be given a ration of beer based upon their social status.
Thank goodness we live in the equality state. Beer for everyone!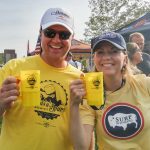 A tidal wave of beer ran down the streets of London in 1814.
A three story vat of porter exploded causing a domino effect which caused nearly 400,000 gallons of beer to rush down the streets.
Not only was this a great tragedy for the city of London, but it proves that there is such a thing as too much beer.
Beer can survive a nuclear apocalypse.
Cold war scientists dropped nuclear bombs on beer to see if it would remain consumable. They discovered that as long as it was at least 1270 ft. away from ground zero and that it wasn't hit by any debris that is was safe to drink.
So long as we can still find Twinkies, we should be set!
The word 'alcoholiday', from the early 1900's, refers to the time that you spent drinking on a day off.
We expect to see many people enjoying this August 29th alcoholiday!
The worlds' longest hangover lasted four weeks after a Glasgow man drank 60 pints of beer.
It took him more than six months to recover and a long-term regimen of blood thinners to fully recoup.
This is the perfect reminder to drink responsibly at Suds n' Spurs Brew Fest!
Now that you have been given enough subliminal messaging that you need a beer and quick, the tickets for the event are being sold through the Sheridan County Chamber of Commerce office and Black Tooth Brewing Company for $30.  People of all ages are welcome to attend, but only attendees 21 and older are allowed to purchase the tickets for sampling. There will be free parking and a shuttle will be available for rides to and from Best Western Sheridan Center, Holiday Inn, and Trails End Motel. They are running the shuttles continuously throughout the afternoon, and are offering special room rates for the event. You can also catch a ride from the trolley back to the hotels when you are ready to leave. Even though the four legged family members might like the walk down Main Street, we ask that you leave your animals at home, but feel free to bring along a lawn chair and enjoy your beers in true western fashion.
By Savanah Hennigh