We consider it a fact that any time of the year is great for taking a relaxing vacation but there's something about fall that makes our hearts beat a little faster. On top of the natural splendor and color-changes taking place across the state of Wyoming, Sheridan offers a unique spin on a typical fall vacation with snow-capped mountain vistas to the west, rolling hills to the east, and a deep western heritage rooted right in the center of town. Here are five unmistakable facts of fall life in Sheridan County.
1. Fall Colors Are Epic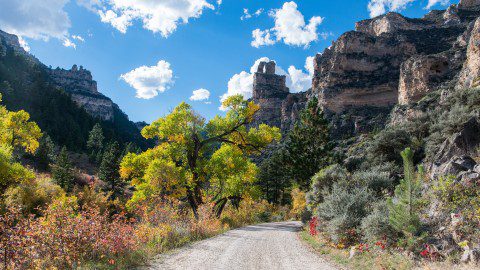 Let's get the obvious one out of the way first. It's pretty hard to beat fall foliage at its peak no matter where you are. Peak leaf-peeping season comes to Sheridan in mid-October, but glimpses of fall begin as early as September and continue as late as November. The Bighorn Mountains are blanketed in trees displaying colors of fall, though the views are exceptionally colorful in Tongue River Canyon. Tucked away in the pocket of some of America's oldest towering limestone walls, the yellows, oranges, and reds turn Tongue River Canyon into a majestic fall paradise. Few things are better that time of year than cruising with the windows cracked, fresh air flowing, and endless views of nature's sweeping yellow-orange masterpieces.
---
2. Fishing is Fantastic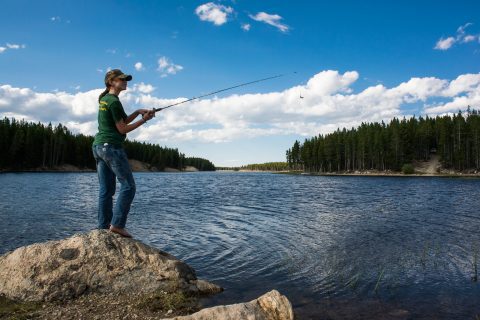 Fishing in the Bighorn Mountains never ends in disappointment – regardless of whether you hook a monster or not. As the temperatures drop and the leaves begin to change color, river-dwelling trout head upstream for spawning season. This means schools of full-grown trout are clustered together, all headed for the same place, as they prepare to hunker down in deeper waters for the winter. Don't put away those rods and reels yet as the rivers and streams of the Bighorn Mountains are about to become a haven for world-class fishing.
Visit The Fly Shop of the Bighorns, the Sports Stop, Rocky Mountain Discount Sports, and Sportsman's Warehouse for river, stream, and lake reports, gear, tackle, and more.
---
3. Fashion Falls Forward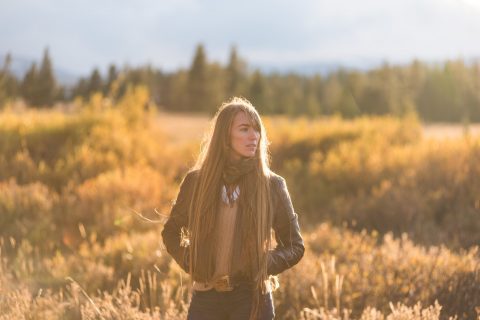 A stroll down Sheridan's Historic Main Street will be an obvious sign of the changing of the seasons. Storefronts like Over the Moon, Crazy Woman Trading Company, Western Grace, Jackalope Ranch, and many others will be transitioning their summer displays of floral dresses and sandals to cozy scarves and oversized sweaters. The average temperature during the fall months in Sheridan is around 62 degrees Fahrenheit, over a 20 degree drop from the average summer temperature!
---
4. Fall is for Football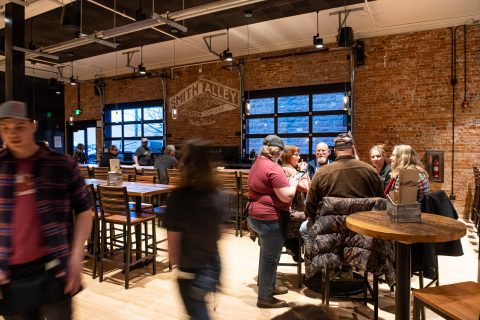 Wyoming is one of the 27 states without an NFL Football team, but to be honest, we think that's a good thing! We've got the Wyoming Cowboys and we lay permanent claim to the greatness of Josh Allen, after all. That means that no matter what team you're rooting for, you're welcome in Wyoming during football season (as long as you root for the 'pokes). Sheridan is brimming with places streaming your favorite team on game days from the Pony Bar & Grill, Powder River Pizza, Smith Alley Brewing Co. and so many more! Visiting Sheridan in the fall means you'll probably meet some of America's most rowdy and friendly football fans, so don't forget to pack your favorite jersey!
---
5. Fall Fare is in the Air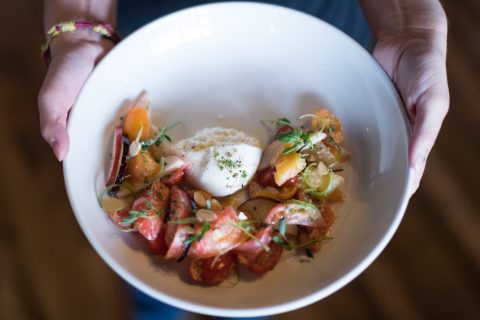 The culinary scene in Sheridan County is having a real moment – the community features dozens of locally owned and operated restaurants, food trucks, and breweries, most of which source their ingredients locally. With over 1.4 million cows in the state of Wyoming, nearly outnumbering Wyoming residents three to one, Wyoming beef is second to none, and it is not unusual to find restaurants serving locally-raised fare. Whether you're after pub grub from the likes of The Warehouse Gastropub, high-end cuisine from Frackelton's or Olive, family-style meals from Ole's Pizza, or a shake from the historic Dayton Mercantile, there's never a lack for choice when it comes to fall eats.
Shawn Parker | Sheridan County Travel & Tourism