It's been said that good friendships can increase your lifespan, boost your immune system, and make you feel like the happy-go-lucky girl you should be! Sheridan is a town with breathtaking views, compelling history and stimulating nightlife. From the lambent neon sign at the historic Mint Bar to the vivacious live music at one of the local breweries, a Girl's Night in Sheridan is a must.
---
Shopping in Sheridan's Historic Downtown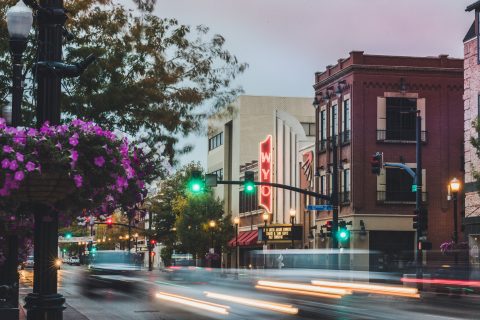 Grab the gals and poke around the Historic District of Sheridan, Wyoming to shop for unique, locally made momentos or sip on a coffee at one of the many outdoor cafes. Throughout dozens of historic buildings brimming with one-of-a-kind storefronts, you'll find a robust Western vibe that encompasses the vibrant shopping scene in Downtown Sheridan. Main Street holds the key to the city, making it the ideal starting place for your Girl's Night in Sheridan.
---
Feast at Frackelton's
One of Sheridan's finest dining establishments, Frackelton's is a purveyor of fine food and exquisitely crafted cocktails, a restaurant that is both a local hitching post and a night-out destination. The effervescent creations of the culinary team are continuously impressive and often become customary in the menu of locals. The ever-evolving drink list features an assortment of concoctions from the Wyoming take on the traditional Bloody Mary to the decadent Tiramisu Martini. Frackelton's casual atmosphere combined with its world class cuisine makes it an obvious choice when kicking off a fun evening with the girls.
---
Escape Room at Escapade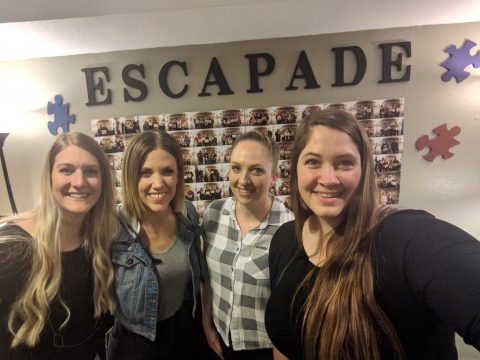 Nothing says "best friends" like saving the world together. Don't worry, there won't be any real threats to humanity during your trip to Sheridan, but if you're up for testing the teamwork and problem solving skills of your compadres, an evening at Escapade will do the trick. Your team will have one hour to gather clues, decipher codes and riddles, and solve challenges that will lead to your escape. Celebrate with a photo once you've saved the day and come back to see your victory photo upon the wall of champions.
---
Dessert at WYO Thai Food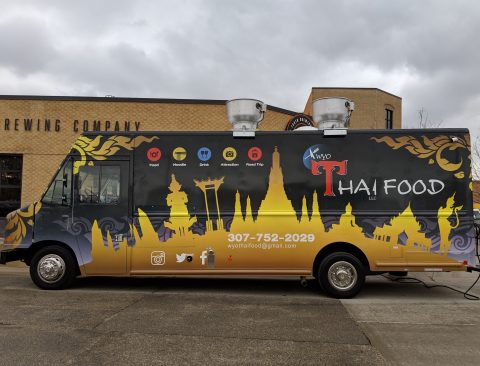 Sheridan's food trucks never fail to impress both locals and visitors, alike. WYO Thai Food is just one of many food trucks in the area with meals and desserts that will make your taste buds dance. The Asian Dessert Wontons taste just as good as they sound. Cheesecake in wonton form, drizzled with a strawberry sauce and covered in whipped cream will give you the second wind you'll need to make this night a memorable one. If you're not too stuffed, you won't want to skip the Thai Fried Ice Cream, which will raise your standards for fried ice cream to an unachievable level.
---
Live Music at Luminous Brewhouse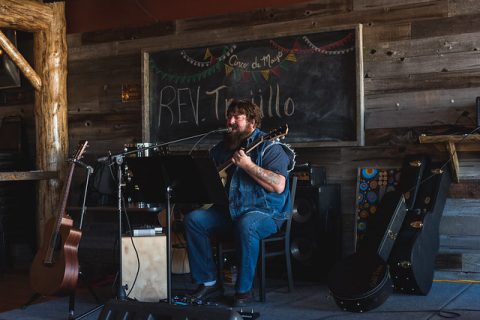 If you're looking for a good time, there's no better place to go but to Luminous Brewhouse. Luminous has just what you would expect from a craft brewery and more. Their wide variety of libations as well as non-alcoholic options such as their signature root beer or kombucha make it an enjoyable hang-out for all personalities and preferences. They even have space for those who haven't hit 21 to ensure no one misses out on the good times. Don't forget your dancing shoes! Local and regional musicians grace the stage with their talent almost daily and you will feel compelled to dance.
---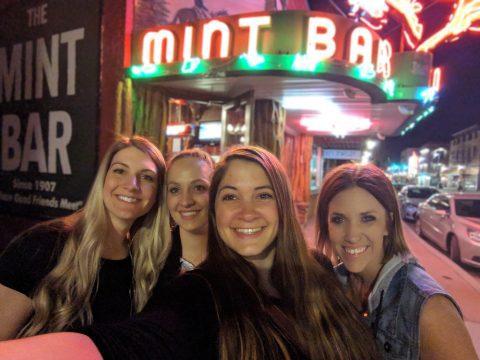 As you wrap up your night and stroll down the sidewalks of Sheridan, illuminated by street lights and neon signs, you'll be glad you experienced this place with your closest friends. Adventure combined with Western history and challenges paired with play, this Girl's Night will provide memories that will last a lifetime.
Bailey McLean | Sheridan Travel & Tourism
---