We've been working on some novel projects up here at Sheridan Travel & Tourism since I took over as Executive Director back in July, projects that have the potential to showcase our beautiful community to regional, national and international markets on a grand scale, and in turn inject revenue directly into our city and our county. A pair of these projects are coming to fruition quicker than I ever could have imagined – a testament to the determination and work ethic of my small team. When I sat down with Sheridan Travel & Tourism's Head of Media (Megan Ahrens) and our Destination Development Manager (Nicole Pearce) a few months back and told them I wanted to accelerate our 5-year plan as a reaction to changes in Wyoming's economy, they didn't complain or call me crazy; they simply took their marching orders, and worked to put together two projects that will shine all manner of bright lights on Sheridan come June.
When the Society of American Travel Writers roll into town on June 1 for their Canadian Chapter meeting, they'll bring with them up to 50 journalists, writers, photographers, bloggers, and other media, each looking to tell uniquely Sheridan stories in their magazines, papers, and websites. I've been a member of SATW for a few years, and I know first-hand of the caliber of professionals coming to town; the return in terms of advertising and marketing for Sheridan based on this one event should be incredible. "With our diverse group of travel professionals (editors, journalists, photographers, broadcasters), Sheridan represents a destination steeped in tradition and rich in up-close opportunities and experiences that can be shared with readers from around the world," says Anna Hobbs, SATW Canadian Chapter Chair. While in Sheridan, conference attendees will have an opportunity to explore Sheridan, the Bighorn Mountains, centuries-old guest ranches, our historic downtown, Indian battle sites, and beyond.
And just because that wasn't big enough news, I went out and asked my friends at Rolls-Royce how we could partner together to make this an event unlike anything we've ever before hosted in Sheridan; I'm thrilled to announce that Rolls-Royce Motor Cars will light up the Wyoming countryside on June 2nd, 2016, with the Mountain West debut of the Dawn supercar. The launch will take place at the Brinton Museum, and offer guests an opportunity to experience the twin-turbo, 6.6-liter, V12 juggernaut in a setting that is quintessentially Rolls Royce.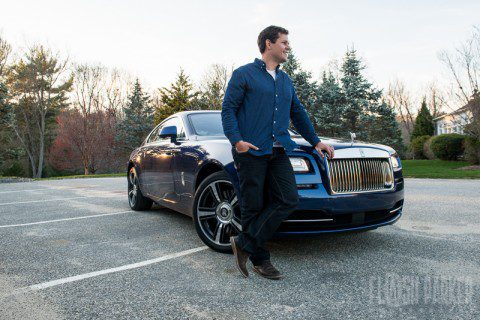 In the Dawn, Rolls-Royce has crafted an automobile that offers the perfect balance between sophistication and freedom, one that embodies the best of life lived in Wyoming, and I'm excited to welcome Rolls-Royce to Sheridan for a few days of western hospitality. I worked with the team at Rolls last year, when their marketing department was crazy enough to turn over the keys to a Wraith to me for a wild road trip up and down the New England coast for Celebrated Living Magazine. That one little story generated plenty of exposure for Rolls, the magazine, and myself; I'm hopeful that we'll capitalize on the same sort of publicity for Sheridan. I can tell you honestly that where Rolls goes, you get noticed – and keep getting noticed after the fact.
My team at Sheridan Travel & Tourism has worked tirelessly at putting together programs with local businesses that showcase all that Sheridan has to offer, from starry night state park drives, downtown dine arounds, craft culture experiences, pow wows, and more. Hosting an SATW regional conference as well as a Rolls-Royce launch is an opportunity for Sheridan to solidify its position as one of the country's most remarkable lifestyle and recreation destinations. The Wyoming experience lives in every ponderosa pine, alpine lake, worn-out saddle, and secret canyon in Sheridan. Life out here is authentically West, and a glimpse at Wyoming the way it was always meant to be.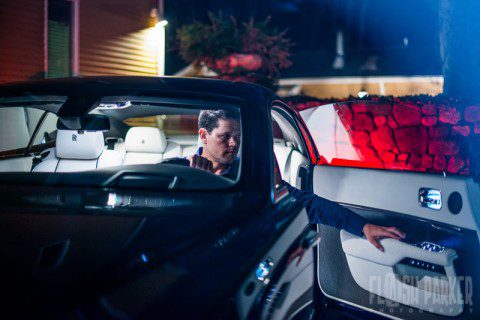 The official Dawn launch will take place at the Brinton Museum, 4-6:00pm on June 2, 2016.
For more information, please contact Shawn Parker at shawn@sheridanwyoming.org.