Each year, True West Magazine names the "Best of the West" across the country, recognizing institutions that best keep the spirit of the American West alive. The "Best of the West" categories include Best Arts and Collectibles, Firearms, Heritage Travel, Movies and TV Series, Western Books and Western Wear.
Last year, Sheridan was awarded the Reader's Choice for "Best Place to Live Like an Old West Cowboy". For 2016, Sheridan is bringing two awards to town; Don King's Museum has been awarded the Readers Choice for "Best Western Collectibles Gallery" and the Historic Sheridan Inn has been awarded the "Best Preservation of a Historic Western Building".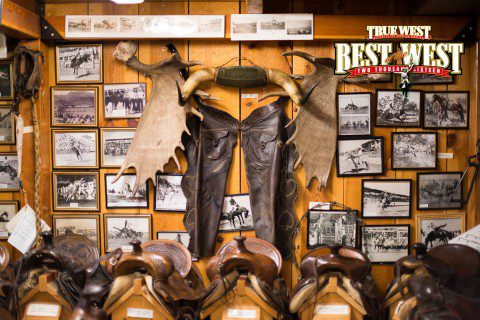 The Don King Museum has always been one of Sheridan's most popular attractions. With its incredible Old West photo archive, dancing bear, remarkable collection of saddles, Indian artifacts, guns, original artwork and authentic hearse; it is no wonder True West Magazine has recognized it as the "Best Western Collectibles Gallery" for 2016.
For the Sheridan Inn to receive the "Best Preservation of a Historic Western Building" award is a true testament to the incredible amount of time and work dedicated to the renovation and recent reopening of the Inn. "Our family and investors are delighted the Sheridan Inn was selected for this award. Reopening the Sheridan Inn was a community effort; we appreciate the support and look forward to what the future brings." Bob Townsend, owner of the Historic Sheridan Inn.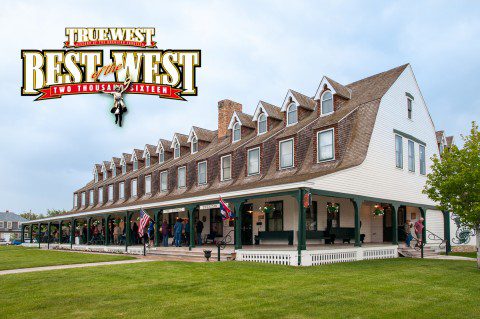 "The Don King Museum and the Sheridan Inn are part of Sheridan's very identity; for those of us who live here and for anyone who has ever visited, they represent not only our remarkable Western heritage, but also the lifestyle of the Modern West. We're thrilled that True West has recognized these two institutions with such prestigious awards for 2016." Shawn Parker, Executive Director, Sheridan Travel & Tourism.
Wyoming was well decorated with "Best of the West" awards this year, receiving a total of 15 across the state. For a full list, please visit: https://www.truewestmagazine.com
Approaching its 63rd year of publication, True West Magazine captures the history of the American frontier through authentic literary nonfiction and heritage travel narratives in the spirit of the Wild West. The publication has a large readership of 312,000, who are enthusiasts of history and Western lifestyles.