Whether you're a powder-head who has waited all year for fresh snow to hit the Bighorn Mountains, or you're the type who prefers to watch the snow fall from the cozy comfort of a window side chair, Sheridan Travel & Tourism has you covered this season.
Choose from either of our custom itineraries to experience the best Sheridan has to offer for 2016.
A Winter Itinerary for the Adventurer
Winter Itinerary to Keep You Cozy
Winter Itinerary for the Adventurer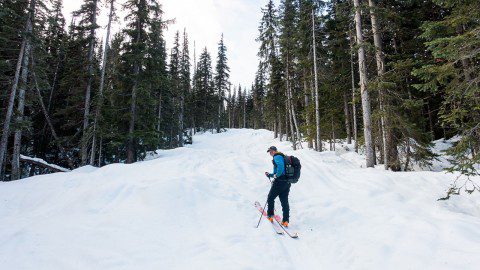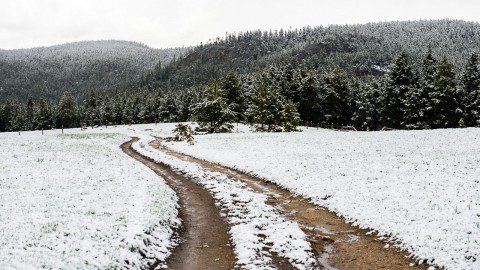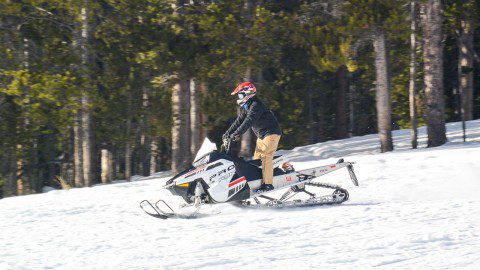 Day 1
Start your morning with breakfast the cowboy way; Cowboy Café offers a variety of adventurous offerings such as spicy elk sausage, buffalo smoked sausage and even veggie-friendly options to fuel your active day.
Swing by Back Country Bikes & Mountain Works for rentals before heading up the mountain for a morning snowshoeing on Cutler Hill Nordic Ski Trail (#552).
After a morning in the snow, warm up over freshly baked pie and coffee at the Branding Iron Café, in Dayton.
Return to Sheridan, lace up your skates spend your afternoon on ice, at the brand new Whitney Rink at the M&M's Center. For an Open Skate schedule, please visit: https://www.sheridanice.org
Continue your adventure at the Tasting Library for Happy Hour; with a massive selection of wine and spirits to sample, you're sure to find something new and exciting.
Top off your day with a burger of the meat or black bean variety, at the Pony Grill and Bar.
Settle in for the night in one of Sheridan's historic hotels; Buffalo Bill's old stomping grounds, the Sheridan Inn or the Mill Inn, the flour mill turned hotel.
Day 2
Begin the day with a hearty breakfast at PO News & Flagstaff Café. From specialty omelets and biscuits & gravy to gigantic burritos, P.O. News is a staple of the local breakfast scene.
For the biggest thrills on fresh powder, spend the day atop a snowmobile, exploring the 218 miles of the Northern Bighorn Mountain Trail System. Snowmobile rentals and tours are available at Bear Lodge, located just past Burgess Junction on Hwy 14A.
Back in town, reward yourself with a hearty dinner; Mexican cuisine might be just what the explorer needs. Sheridan is home to several fantastic Mexican restaurants, including Las Delicias, El Tapatio Dos, Los Agaves and Oliva's.
Day 3
One needs to be properly outfitted for a day full of adventures. Pick up a sled, rent some cross-country skis (Back Country) and grab a to-go lunch from one of the cafés on Main Street. (Java Moon, Red Velvet Bakery, Midtown Café to name a few).
On your way to the Sibley Lake Nordic Ski Trails (#558) for a morning of cross-country skiing, make a quick stop in Ranchester for donuts at Hootin' Owl Café.
Enjoy the 15 miles of groomed trails at Sibley with a lunch break at the trail's warming hut.
After mastering the ski slopes, it's time to hit the sledding runs. Hit a favorite local sledding spot, "The Bowl" right off of Hwy 14, not far from massive Steamboat Point.
With an unbeatable selection of pastas to choose from, Frackelton's is the place to carb-load and recharge for your next day of adventures.
Day 4
Enjoy a famous breakfast burrito at Midtown Café, stop by Fly Shop of the Bighorns for supplies and then hit the ice at Lake Desmet.
Bring your fishing tales to the Tunnel Inn (open for lunch on the weekends) or Wagonbox (open daily for lunch) in Story.
And if you're up for the challenge, call on Story Climbing Guides for an afternoon of ice climbing instructions.
Dine at the Historic Sheridan Inn's onsite restaurant, the Open Range Bar and Grill; Enjoy a plate of Buffalo Nachos where Buffalo Bill used to kick up his boots.
Winter Itinerary to Keep You Cozy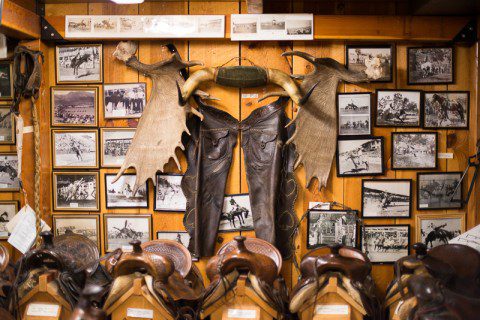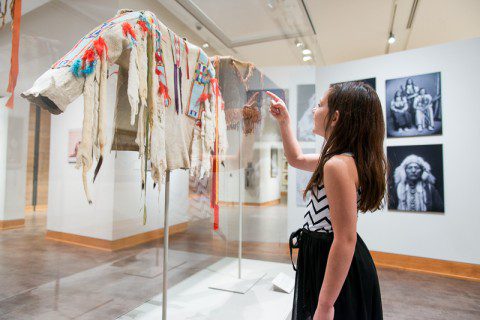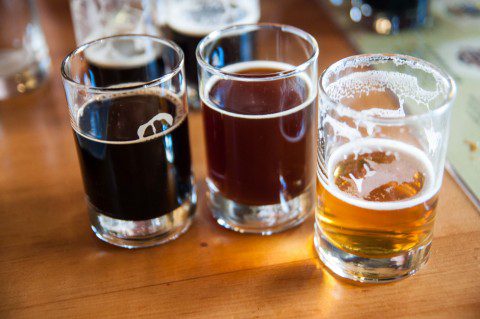 Day 1
Get a toasty start on the day with a freshly toasted bagel and specialty coffee at Bagels and Beyond.
Shop and stroll your way down Historic Main Street; from western wear to specialty gifts and curios, the boutique shops downtown offer a diverse selection of treasures.
Warm up over a bowl of soup and a hot sandwich at Java Moon, Red Velvet or Midtown Café, all located on Historic Main Street.
Spend your afternoon at the Brinton Museum (reopening March 15). The Brinton Museum, located on the historic Quarter Circle A Ranch in Big Horn, features 19th, 20th and 21st century Western and American Indian Art.
Warm your belly with a spicy pizza pie from Powder River Pizza; such specialty options as the "Burning Love" and "Jalapeno Popper" will have you working up a sweat in no time.
End your day with a nightcap at the world famous Mint Bar.
Keeping with a cozy itinerary, settle in for the night at one of Sheridan's hotels offering a hot tub, including the Best Western, the Hampton Inn, the Comfort Inn & Suites, Holiday Inn, Days Inn, or the Motel 6.
Day 2
Cozy up with the locals for breakfast at the Silver Spur Café or Kim's Family Restaurant, on North Main.
Showcasing a fabulous collection of memorabilia including hundreds of saddles, wagons, chaps, spurs, antique gems, Indian artifacts as well as a variety of wild game mounts, King's Saddlery Museum is an excellent way to spend the morning.
Cuddle up with a good book and coffee at Andi's Coffee, the cozy and welcoming house-turned-coffee-shop.
Spend your afternoon touring the Trail End State Historic Site (reopens for the season on April 1). Built in Flemish Revival style, the authentically furnished rooms of the mansion provide an intriguing glimpse into the life of a prominent Sheridan family.
Take a drive around Kendrick Park, a wooded oasis filled with chainsaw-carved sculptures. Don't forget to swing by and visit the resident buffalo and elk.
Dine at one of Sheridan's Chinese restaurants for dinner. The Golden China and Dragon Wall are two excellent options that will leave you full and happy.
In the evening, enjoy a show at the WYO Theater or Carriage House. For a listing of shows and plays, please visit: www.wyotheater.com
Day 3
Enjoy a morning of art and culture at the Sagebrush Art Gallery (Tuesday – Saturday: 10am – 5pm) or the Sheridan County Museum (opens for the season May 1).
Take a short drive to the town of Big Horn for lunch. For brick oven pizza, head to the Big Horn Mercantile and for smoked brisket and ribs, visit the Big Horn Smokehouse.
Bringing the adventures of the outdoors inside, with zip lines, a climbing wall and rope bridge, Tie Flume Adventures is a great, family-friendly way to spend the afternoon.
Mingle with the locals during happy hour at one of the local breweries, Black Tooth Brewing Company or Luminous Brewhouse.
Call upon your inner Picasso and join a paint class at the Paint Post or Uncorked at Sagebrush. Enjoy music and wine while a local artists guides you, step-by-step, to create your very own masterpiece.
Day 4
Take a visit to the Bighorn Design Studio and stock up on warm weather gear. A Surf Wyoming sweatshirt or Buffalo Systems jacket will keep you cozy and stylish.
For lunch, take a trip to Sheridan's first sushi restaurant, Wahoo Sushi. Featuring the classics you know and love, along with a few creative, local surprises.
Bring the entire family for some friendly competition at Cloud Peak Lanes or spend the afternoon skating circles around Scotty's Skate Castle.
To finish off the day, treat yourself to dinner at the Powder Horn Grill. Featuring the ever-popular Pasta Night and Friday Night Flights dinner, the Grill always has something special served up.