It's easy to get lost in the slew of attractions and must-sees during your summer vacation. There's no harm in enjoying the scenic by-ways and historic sites along your way, but gain a new perspective by leaving the tourist trail and calling your destination home away from home for a bit. Experience Sheridan the way a local would this summer with these 6 tips.
Parks & Pathways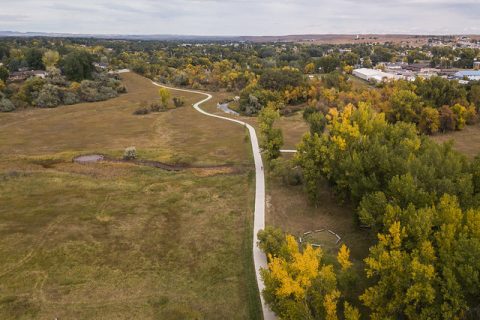 A walking tour of Sheridan via the paved pathways is a great way to see the city and to experience a touch of nature without having to travel far and wide. Sheridan's system of walking paths is well-maintained and offers an opportunity to glimpse local flora and fauna, including the famous elk and bison residents of Kendrick Park. Walk, run, or ride and bring the four-legged family members along.
---
Fireworks at the Big Horn Equestrian Center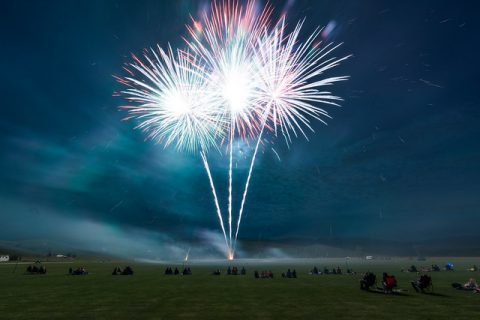 No Sheridan local has missed an opportunity to relax at the base of the Bighorn Mountains to celebrate America with a choreographed fireworks show. The annual community Fireworks Extravaganza is an iconic event, perfect for enjoying spectacular views, spending time with your friends and family and celebrating the freedom that is America.
---
Sheridan WYO Rodeo Pancake Breakfast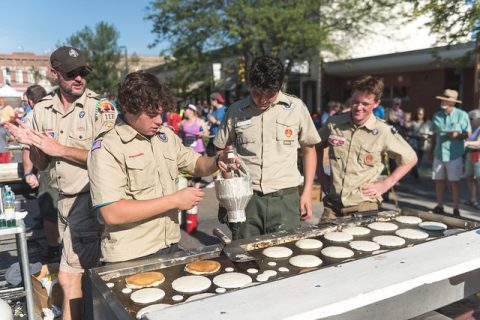 Once you've had a taste of the pancakes served at the Dr. Bisbee Memorial Boy Scouts of America annual pancake breakfast! On Grinnell Plaza Friday, July 12 from 6 a.m. to 9 a.m. $5 for adults, $3 age 12 and under., you'll be thinking about the world's greatest pancakes for a whole year! The Pancake Breakfast takes place every year, prior to the Sheridan WYO Rodeo Parade in July. Make new friends or catch up with old ones at the pancake breakfast, knowing that the whole town makes it a point to attend.
---
Fish the Bighorn Mountains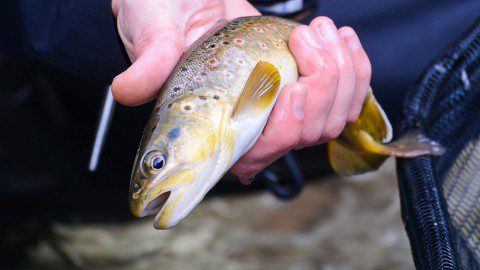 The Bighorn National Forest region boasts an abundance of wildlife, both on land and in the water. Rainbow, brown, brook and cutthroat trout are a few of the finned creatures found in the pristine mountain lakes and rivers. Make a stop at the local fly shop, Fly Shop of the Bighorns for the expert advice of local fly fishermen to ensure that a relaxing day fishing the Bighorns is also a successful one!
---
Enjoy a Local Brew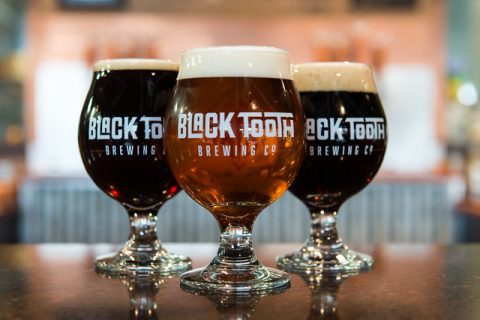 Sheridan is home to three local brewing companies, all three of which brew a variety of flavors and types of beer. Black Tooth Brewing Company, Sheridan's first brewery offers live music in their taproom and a rotating variety of local food trucks right outside. Luminous Brewhouse is your premier family-friendly destination. Bring the kiddos along to enjoy the live music, games, and snacks in their space. Smith Alley Brewing Company, the newest addition to Sheridan's brew family, offers outdoor seating and a tasty pub menu. You can't say you really experienced Sheridan, Wyoming without visiting all three!
---
Buy a King's Ropes Cap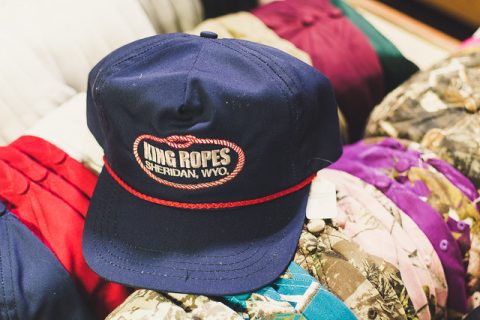 Sheridan's western history is a huge part of what makes it so special today, but thanks to King's Saddlery, we don't have to wear cowboy hats to pay homage to our rich western culture. A King's Ropes cap is a staple for every visitor and resident alike – even Johnny Depp has one! During your stop in King's Saddlery, visit the Don King Museum for an even deeper look into Sheridan's history and heritage and see why the cowboy always felt right at home in Sheridan.
---
While it would be a shame to miss the iconic historic sites and museums full of one of a kind artifacts and exhibits, when you're planning your vacation to Sheridan, think of it as a getaway to your home away from home and enjoy life the locals do. Spend an extra night in one of Sheridan's unique properties and get to know Sheridan a little bit better!
Bailey McLean | Sheridan Travel & Tourism